Keep hustling: The Clothing Rental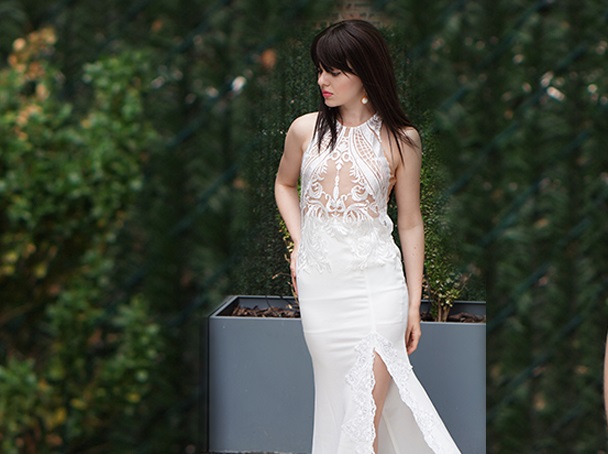 Dressing up the stars, with panache
Shilpa Bhatia, entrepreneur and founder, The Clothing Rental, started her business in 2005. It started as a clothes renting website. Now they have two offline stores around Bandra and Versova in Mumbai. They have plans to launch an offline store in Delhi soon.
Shilpa has been a fashion and costume stylist for ad films, press campaigns and more. She felt the need for a fine clothing store on a shoe string budget. Since a shoot only lasts a few days, buying something didn't make relevant sense. There was also limited availability of western trends. She also noticed certain key pieces were in high demand and often expensive. She borrowed Rs 10 lakh from her father and went on a shopping spree. And The Clothing Rental was born.
Shilpa talks about her journey in a candid chat with Larry Bradley. Also, how not giving up has been the key to success.
The initial days: The clothing rental business did not start generating an income immediately. I made money by styling and not having any real income through the rental. After three-four years of being in business, I started generating an income. Renting is offering a Rs 100 product for Rs 25. Regular retail sells a Rs 100 product for Rs 200. And that is supposed to cover your cost of goods, maintenance, stocking /space, services, legal and taxes. It is an extremely slow paced business to break-even.
Cutting losses: I also started Marca, a fashion store in Bandra set up as a Mediterranean-themed beach vibe boutique. This was launched in 2008 and lasted about a little over a year. I took a few aggressive steps and my expenses shot through the roof. I was then recently married and dealing with adjustment issues. My husband wasn't supportive of my styling career and I couldn't take on projects. The expenses kept mounting. Those were tough times; I guess that business failed due to personal reasons. Once I shut that store, I felt I shut the wrong thing.

Mentorship matters: I got mentoring from National Entrepreneur Network. It is an amazing community of founders, mentors, institution and investors. Ten entrepreneurs were chosen for this program, where you meet the mentor and a business professor. When I was called I had no business card, company brochure or business plan.
He asked me how many knew me in my business.
I was like "Hmmm.... maybe 100-200," with a big smile.
He said "Wouldn't you like to be known by 5,000?"
I looked confused and asked "Is that even possible?"
He gave me a few tips and tricks to get myself organized better. I followed through all the steps he recommended. It took me over a year and a half. I can gladly say way more than 5,000 know about us now.
Overcoming challenges: I watch a lot of motivation videos. I read a lot about motivation and self made people. Often I get frustrated feeling I'm far from my goal. I feel I should have been a billionaire. Then I do a check and realize I've come a long way. Most of the challenges are inner issues. Mostly it is ourselves who are stubborn or not able to handle change. One must remain nimble and go with the flow. You try something, it does not work, and you change. It's fairly simple, you failed, so what, try again. Try another way.
I live between Mumbai and New York; both cities are for hustlers (jugaad). You have to constantly hustle, to stay relevant. It's not easy being an entrepreneur but it certainly is fun being one.
CTA: How important is a mentor for your business? Do share your views.
ENDS