Rolling the perfect pitch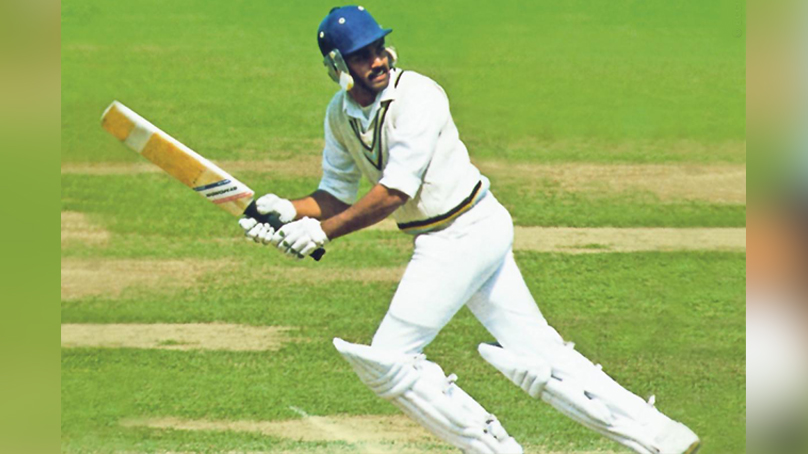 Yuvraj Singh and Ajit Agarkar, just two of many exceptional cricketers whose game is a testimony to the Dilip Vengsarkar Cricket Academy. How did the Academy come to be? In this exclusive, the legend himself, Dilip Vengarsarkar, shares how corporate social responsibility played a prominent role in the development of the Academy.
Flashback to 1989: I am still active in the game, but I have an idea that will help cricket and future generation of players in India to flourish.
Fast forward to1994. I started the Dilip Vengsarkar Academy at Oval Maidan, Mumbai. Cricket defines my existence to a great extent, hence the intention to give back to the game is a natural instinct for me. The Academy is entirely run by a trust.
As the Academy grew, I realized that we had a lot of children who came from suburban areas for coaching but that it was quite taxing for the families. Naturally, we decided to expand and opened a branch in Mahul a few years later, and then another in Pune to cater to the demand there. The Pune Academy which opened after 2008, I am quite proud to say, also trains women players.
Running an academy is a tedious task. But our success with players like Ajit Agarkar and Yuvraj Singh, helped us source funds from corporate giants for expansion. They regularly fund not only my academy, but also various players. Corporate social responsibility plays a critical role in helping academies like mine generate and groom talent to their maximum potential. We have had some really talented players, but their families had inadequate resources, and some corporate giants have stepped up with funds not only to help us groom their talent but also sponsor their education.  

There used to be a time when corporate social responsibility was just a cynical marketing ploy, but I find that this is no longer the case. I'd like to cite the example of an under-19 player from Badlapur who could barely meet the travel expenses from the suburb to Oval Maidan, but a big corporate name under the conditions of anonymity is funding him for education, cricketing gear, travel, etc.   
One of my biggest missions is to get the best players on the field and for that money is crucial – especially to source the best coaches. Currently, we have 20 coaches, and at times even their fees are funded by the Academy. This is completely a non-profit academy. The times are changing, and I have realised that companies understand now that talent creation not for their companies but with a vision to grow the nation is just as important.
Many big companies which are used to sponsor only equipment are now investing heavily in coaching, research and talent. Companies are moving from funding causes to championing change in various aspects of the society. According to me, CSR is not just about giving money for charitable purposes. Many sponsors take active part in the tournaments that we host and they go out of the way to fund them.  
My next venture is Vengsarkar Academy Online. I want to coach promising players who reside abroad. I want the real talent to own the pitch and I will do whatever it takes.