In City of Joy, PAFY's charming one-stop household solution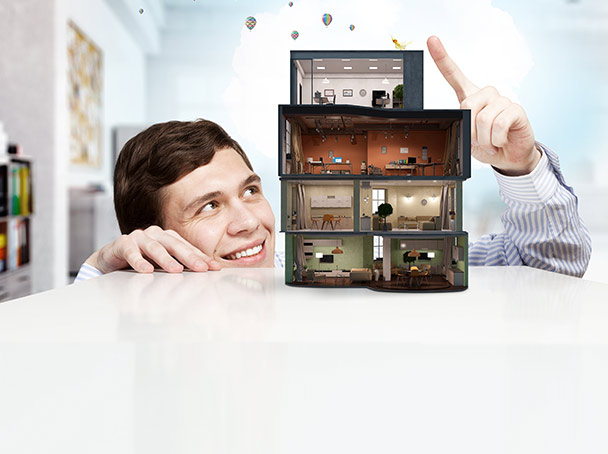 He is the Farhan of 3 Idiots with a difference! He didn't have a Rancho to goose him to his purpose, so he did it himself! Left engineering and joined flying club to realize his dreams of flying planes. Job crisis thwarted his ambition and there began his exercise in self investment through working across different sectors before he started a venture of his own.
Meet Akash Kumar Singh, whose service providing platform is making lives in the City of Joy more joyous and jubilant! Here is what he shared with Baishali Mukherjee about Pafy – one-stop solution to your household service needs.
Pafy is all about problem solving
When I came to Kolkata I noticed a big gap in accessibility between professionals and customers in the home service sector. When it comes to products, electronics, food, etc. it's extremely easy to get help but what about services that we need on a regular basis? As an outsider I identified it and thought of solving it in my own way. Skill India further provoked me to think about the skilled laborers and professionals and their lack of access to an economically stable life.
I gradually initiated research in the local market about the problems faced by both the professionals and the customer. As I dug deeper, the core concept of Pafy started forming a shape in my mind. Eventually I decided to develop a system and bring organisation to this highly unorganised market and integrated Dreamocean Technologies Pvt. Ltd. in January 2016. Dr. Namrata. N. Patlia, co-founder of Pafy, and I invested Rs 5 lakh initially which was followed by another 15 lakhs from friends and family, till we got our seed investor. Now we have Hamid Khan from finance sector, who has joined our team of directors.
Learning shows us the way forward
As we take the journey of entrepreneurship, we innovate and evolve; it is a continuous learning process. We have 500+ professionals partnered with us on condition that they give quality job and we give them business. We have more than 35 services which broadly serve the categories like repair and maintenance, luxury services, health and fitness. The services are provided by skilled resources who visit the clients' place in the designated time, charge from the pre listed rate chart and a minimal visiting charge of Rs 50, offer best professional behavior, quality job. On our part we do a continuous inspection and analysis of the complaints and feedback by the customers and professionals.

Ensuring transparency, uniformity and safety is our avowal
The most beneficial aspect with Pafy is that we have provided a price chart for all the services. These prices are affordable and acknowledged by the customers to be much more reasonable than the local market price. We have pre-listed almost all the rates for low and medium ticket size job and have on inspection rates for large ticket size job. Customers have come back to our platform after checking the price from local market and are now our regular clients. Our 15-member team does thorough inspection of the service providers and keeps all the info about the professionals and their families with us.
The happiness quotient
Happy customers with positive feedbacks are our shining beacons of hope who motivate us to do more for them. Every time a customer's need is catered through PAFY, I think of solving his next need – constantly innovating and growing. We are happy that the professionals believe in us and are happy with us due to the kind of relationship we build with them apart from just doing business. The growth in the number of customers to more than 2500, a strong bank of more than 500 professionals and increase in the service options from 9 to 36 catered smoothly with 68 per cent retention – the trends are a clear bellwether of Pafy's scalability!
Can home services industry replace maids in India? Please share your views.