How about your daily meal in a sachet?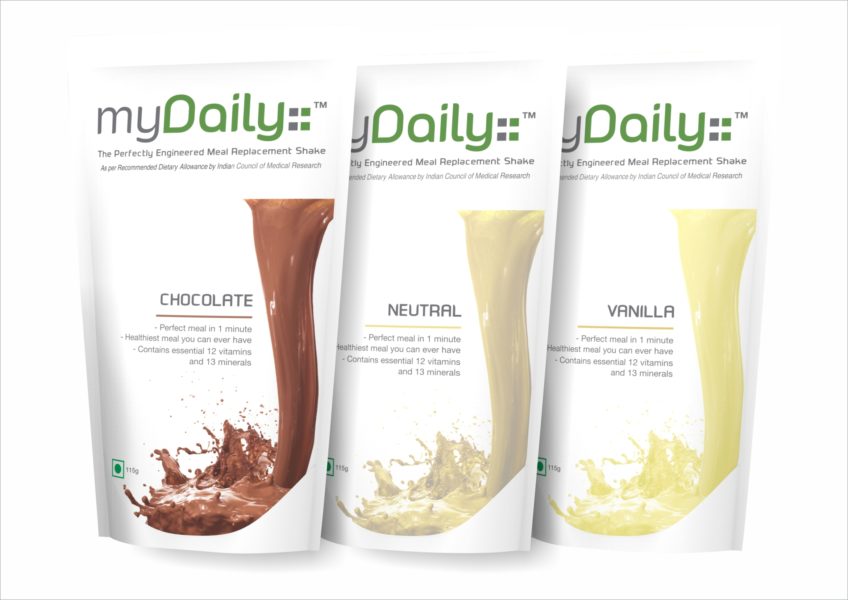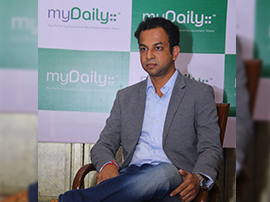 Entrepreneurship, more often than not, starts with solving a problem. As an entrepreneur, Saurabh Garg, co-founder, Four Fountains Spa, faced one such. Hectic schedules meant that on a lot of occasions he ended up either skipping a meal or having junk food for the lack of anything better. For a lot of working professionals, this is the same story and it is bound to affect their health. Saurabh asked himself if he could solve this problem. So he started to develop a healthy meal that could be prepared in a minute, anytime, anywhere. And this is how MyDaily Meal was born. In a chat with Larry Bradley, Saurabh narrates his story.
It takes three to tango: I Am An Entrepreneur and I believe in creating a solid team with the right mix of people to crack an idea. We built a small research team with a scientist and a formulator. First thing we did was to decode the Recommended Dietary Allowance for Indians by Indian Council of Medical Research. It is a voluminous document and we took some time to arrive at the exact ratio of proteins, fats and carbs, minerals, vitamins and fibre. Once we had that, we started working with safe food ingredients approved by FSSAI. It took us hundreds of iterations and around a year to get the product right and launch three flavours (chocolate, neutral and vanilla). This product met exactly the brief we started with - giving perfect nutrition in less than a minute, anytime, anywhere and that it should be vegetarian. It comes in powder form and you just need to add water and shake it. And it is ready. It tastes good and is free of trans-fats, extra calories, preservatives and added colours.

Walking the talk: I Am An Entrepreneur and I ignore naysayers. People expressed doubts that such a product would not work. I decided to live on myDaily Meal for more than 10 days. I was having four meals only of myDaily. Although, I craved for some solid food for the first one-two days but then it became normal. And in the next few days I started feeling much more energetic and fitter. I was also traveling in that week. And myDaily really fit in very well.
Smart marketing: I Am An Entrepreneur and I believe in spreading ourselves wide to reach out to people. We first launched it in the market with our own website (www.myDailymeal.com) and also on Amazon.in. We have also launched at Godrej Nature's Basket and Hypercity. We always small start with any marketing channel and only when it gives us results we scale it up and have a good balance of online marketing and offline activation. This helps us reach maximum people and let them try the product. Word of mouth marketing is helping us grow and our acquisition costs are very low.
The road ahead: I Am An Entrepreneur and I have my vision in place. Anyone who is looking to manage weight can also get a free diet consultation from us online or on phone/WhatsApp. We get lot of demand for it every day and we have been able to help many people move towards their weight and fitness goal. As a next step, we are also looking to develop more products and are also exploring different forms of convenient and healthy meal/snacks.
Do you feel daily meals could be replaced by liquid or sachet food? Please put in your views.