Before you approach the bank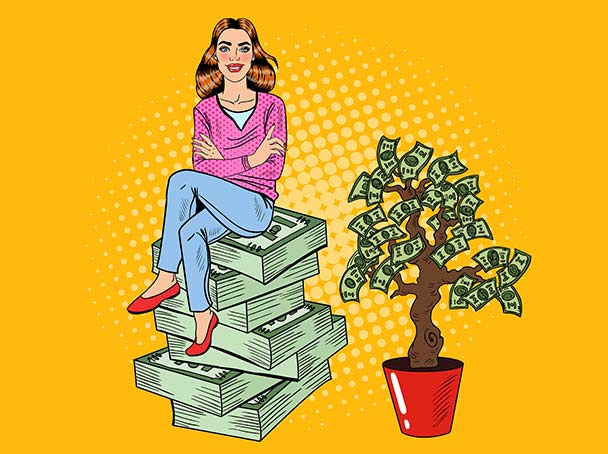 How can you impress your bank?
There is no doubt that bank loans are one of the best tools for raising business funds. But the misconception that bank loans are cumbersome and difficult to procure keeps many away from it.
Here are a few basics you should know before you walk in to a branch.
What banks look for
The first and foremost thing a bank looks for is the repayment capacity and reliability of the applicant.
For startups- For a startup, it is their business plan that makes or breaks the deal. The applicant's experience in terms of qualification, previous employments etc. support this, while his/her personal credit history, other liabilities, capital invested (own contribution) too are usually considered.  Startups are often asked for collateral security; which is preferably a property worth 100 per cent or more of the applied loan amount. If the property is owned by some others (including parents), a personal guarantee is also required. The major hurdle a fresher face is to convince the bank that he /she is serious about it and will be a trust worthy client.
For existing business- For existing businesses banks consider several things like performance in the past years as per financial projections and cash flow. The demand-supply, viability of the expansion plan, competitors' performances, existing tie ups and orders, quality control and existing credit history are the other things considered.  Banks will assess the financial statements and all related documents of the business to see how the business has been doing.
The Lending Criteria
The lending criteria vary from bank to bank, but in general there are certain norms.
For existing businesses- Your loan eligibility is decided on the basis of your projected income as per tax statements. The accepted eligibility calculation of any loan is on the basis of Fixed Obligations to Income Ratio (FOIR). Banks usually limit FOIR to a maximum of 50 per cent of the monthly income (as stated in documents). The logic is that they consider that about 50 per cent of one's monthly income is for his daily expenses.

For Loan against property (LAP)-  For loans sanctioned against collateral, the eligibility is calculated on the basis of income as well as the LTV ( Loan to Value ) of the property pledging. Usually LTV is restricted to 50 per cent -60 per cent (as assessed by bank's evaluator), which means you will have to give a property double the value of the loan applied.
For Startups- For startups who prefer not to go for collateral, loan approval is purely subject to the decision of the credit manager. Some banks have introduced schemes like sanctioning loans on the basis of the track record of other existing or recently extinguished loans.
Tips for a well-planned borrowing
Go well prepared- The documents should be complete as per bank's checklist and up to date.
Go realistic - You should be able to speak confidently about your business and its future prospects before that bank, but never try to convince them with unrealistic figures.
Disciplined financial life- A financial discipline is essential both in your personal and company accounts. Service multiple loans and irregularities like cheque bounces will tarnish your image before the bank.
Capital invested- Your 'own contribution' in business enhances the bank's confidence as it shows your level of confidence. It you have a reasonable proportion of investment in the business it enhances your chance to get more.
Experience-It is difficult to convince a bank if you have no prior experience, or as a beginner, if you don't have a professional degree in the field. So choose something in which you are experienced or have confidence.
Existing relationship with the bank- A good relationship with the bank either by you or your family helps a lot while applying for loans.
Collaterals- If in case you are asked for a collateral, don't step back if you are in a position to give it. Later as you reap benefits from your business you could prepay the loan and get back your property.
How did you manage to impress your bank for a business loan? Please share your story.