Consider these steps for a decent funding!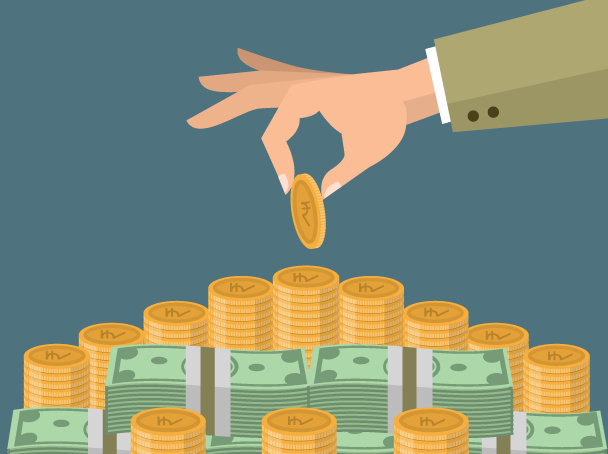 Raise funds slowly, steadily, systematically!
Acche din aane wale hain, a lot has transpired during the last decade. The Indian economy has seen its own share of ups and down. To begin business, you need several resources and one important ingredient is money. There are several ways to get funded and mainly could be clubbed in following categories:
Self-funded, where business is started with own money
Debt funded, where business is built on short-term and long-term loan landed by banks or NBFC
Equity funded, where business raises money either from friends & family, investors, VC/PE or IPO
During the year 2005-2006 there were hardly any equity investor. Especially, early stage ventures and entrepreneurs were largely depended on VCs or debt funding. However, things started changing post formation to two angel groups- Mumbai Angels and Indian Angels.
The scenario has changed a lot both in terms of number of new ventures and funding avenues. While in late 2000 there were just handfuls of early stage investors to support or bet on early stage companies but now there are several avenues for one to get started. Anybody having a good idea and passion to convert it in to reality could get started with very minimum effort.
So how to get started?

Get incubated at idea stage with incubators run by universities or corporates while doing your degree or after graduation. One could explore incubators like at IITs or run by NASSCOM or IAN
Post incubation stage one could join accelerator and even get seed money in range of Rs 10 to 25 lakh (though not all accelerator provides seed money but are great support during formative days). The options like Microsoft Venture, Venture Nursery, Zone Start-up, Pitney Bowes, Investopad, GSF etc. could be explored.
A concept entrepreneur could raise money from dozens of angel groups ranging from Rs 50 lakh to Rs 5 crore. One could explore angel groups like Mumbai Angels, Indian Angels, Chennai Angels, Hyderabad Angels, Kolkata Angels, Rajasthan Angels etc.
Post angel funding entrepreneurs have choice of raising further Rs 5 to 10 crore from early stage VCs before they knock the doors of growth stage VCs for higher amount. For startups there are VCs like Kae Capital, Blume Venture, Your Nest, India Quotient and for growth stage Ventures there are VCs like Sequoia, Accel, Nexus, IDG, Kalaari, Inventus, Saif Partner, Martrix, Seedfund, Helion etc.
Also startups could explore crowd funding platforms like Letsventure and Ah! Venture
Things have really changed in the last decade, especially for early stage eco-system on funding side. Now one can really dare to dream and make it happen. If you have a good idea and have passion to make it big then just jump and get started. Wish you all the luck.
What kind of challenges have you faced while raising funds? Do share your views.