Which part of your business could be outsourced?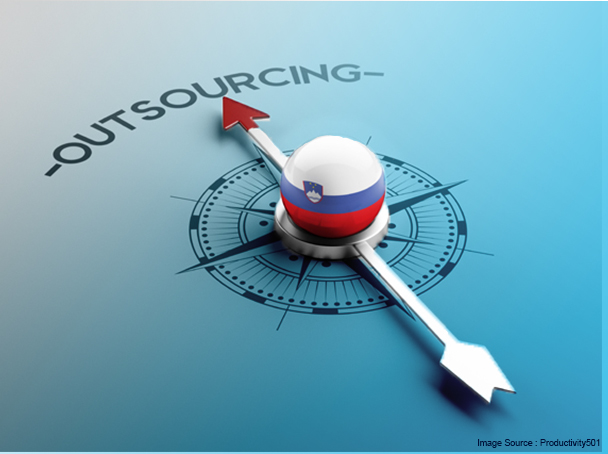 The word 'outsourcing' brings to any conventional Indian mind the Indian nocturnal BPO workers who serve the US. But outsourcing today has gained a totally new perspective- a mantra for startups, small businesses and even for the corporate, for convenience, cost effectiveness and efficiency.
Few years ago, for starting a business one had to raise sufficient cash to set up an office space and staff to handle different departments. Youngsters today run the show by straight away walking to a co-working community and availing spaces as well as services. Keeping focus to strategies and operation, all non-core and indispensable activities such as HR, accounts, secretarial jobs, PRs etc. could be outsourced to remote assistants. The result is a considerable growth accessed with ease.
What to Outsource?
Human Resource and Accounting
While HR functions, right from recruiting to payroll management are time consuming tasks with considerable cost involvement, it also does not add value to the company's productivity. It is the same with finance processes. Right from invoice generation to preparation of tax papers requires investment in both manpower as well as software. So these must haves could be outsourced to a specialized agency at a lesser cost.
Marketing and PR
Marketing in its traditional sense is something which needs a core treatment with a fleet of executives and an advertisement plan. But today, the increasing complexities and lessening boundaries of the world make it necessary for companies to pitch through multi platforms via specialized hands. At the same time, it is not affordable and practical for many small businesses to appoint domain experts in marketing.
So keeping a central person within the office, small businesses could outsource their marketing and PR requirements to domain experts like digital marketing experts, space sellers, social media experts and PR executives. Expenses could be under control as you need to plan a campaign only when you are in a position to invest into it.

Legal
If you choose to handle legal functions yourself, you will end up spending huge amount of time and money in trying to learn the nitty-gritties which is not your core competency. With online companies and their team of lawyers, auditors, chartered accountants, you could avail of virtual assistance at your convenience which includes basics like registration of a company.
Secretarial Assistance
Nitty Gritties like booking a flight ticket, submitting important documents at the bank or paying bills not only eat away a good chunk of time but also take you away from other important work. But do you need to appoint a secretary for all these with full time salary, allowances, and infrastructure? You need not. The virtual secretary sitting at their own office takes instructions through phone calls, emails and accomplishes tasks within a specified time-frame.
Technology
From creation of a website to functional software and services such as cloud, telephony, security solutions etc, everything gets outsourced these days. Other segments include CRM activities, decision support like managed information services, research and analysis etc. As you outsource these, you stay ahead of time and you could focus on setting new goals. Concepts like managed security services, small businesses could outsource security functions to security providers hence don't require any in-house technical expertise to manage their security. A luring feature in the technology market for SMEs is the "Pay as you use" model, which relieves them of huge investments which is required otherwise.
Anything and everything could be outsourced these days. Please share your views on this.