From starvation to survival to houses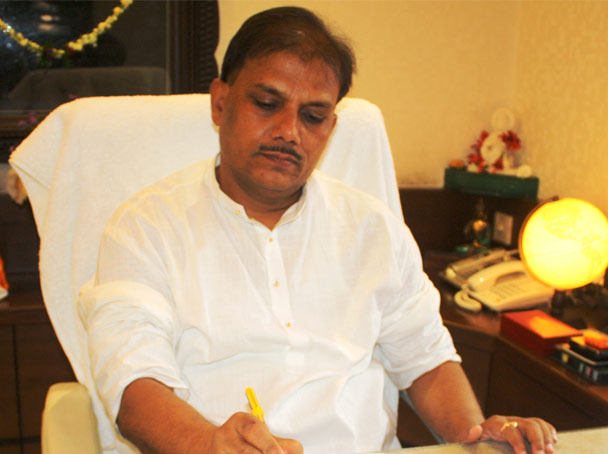 You could rise through the phoenix
His is a story of rags to riches. From a humble beginning where he had to literally struggle for even two square meals to today- Laxman Jaiswal is now a successful entrepreneur. His dream is to make affordable living a reality for the middle class population of Bengal. An industry where transparency and customer satisfaction are generally at a premium, his dedication has seen him scale new heights.
Jaiswal elaborates on his perilous journey as an entrepreneur to Baishali Mukherjee. Read on!
The struggle
I lost my father at the age of 10 when I was still studying in class V in a government run Hindi medium school. That was the beginning of my struggle. With three brothers and a sister, my education was at stake.  I could complete my graduation in Commerce from City College with great difficulty.  It was by working as a tutor and by taking up other odd jobs that I filled in my education fee.
After graduation the drive to become an entrepreneur gripped me with full force. I rejected two lucrative jobs, in Police and then as a Hindi teacher in a government school. All this when poverty was staring at me! My journey as an entrepreneur started with a partnership in a small electronic goods business. The partnership went wrong, and I suffered loss. It ended in a sour experience and left me dejected.
I started contemplating on my decisions of letting go the secured jobs. My family members got sceptic and started looking at me askance. It was a difficult time. I lost whatever resources I had and had also lost my confidence.
A couple of years went by and eventually my zeal for entrepreneurship triumphed. It was then that I got in touch with an individual who had a disputed land in Beliaghata in North Kolkata. I started my second innings in business with Ascon Infrastructure, a joint venture company in building homes!

There was a general scepticism about my decision to take up entrepreneurship again. I had to deal with non-cooperation, doubt and lack of encouragement. But deep down I knew that this is what I am born to do. I recognised entrepreneurship as my vocation since my early years. I gave in all that was there to make this venture successful.
It was only after the successful completion of the first project that my family, friends and acquaintances showed some confidence in me. Eventually I did another joint venture with the same gentleman. This too saw success and from then on I have never looked back.
The success story
Today I have completed 12 years and have materialised big projects without a single complaint.  My company now has tie ups with sister concerns Shree Valley Realtors Pvt Ltd. which has successfully undertaken projects in different parts of North Kolkata with near 100 per cent occupancy. Another sister concern Prime Realtors Pvt Ltd has completed a project on VIP Road which houses showroom as Bazar Kolkata, Bata, Titan & KFC etc. Due to increase in business volumes Ascon Infrastructure (India) Pvt Ltd was converted into a Public Limited Company in 2014 and now is rechristened as ASCON.
ASCON has grown from strength to strength earning in confidence of public and authorities and has till date not faced a single complaint on timely completion or quality of workmanship and materials.
Various banks have approved Ascon Infrastructure (India) Limited for financial assistance for prospective buyers and ASCON has had its trademark registered and has the membership /accreditation with CREDAI, Bengal, CII and ISO 9001-2008.
Today Ascon Infrastructure (India) Limited is a growing company dedicated to build a better Bengal by providing housing solutions to the public of Bengal at affordable costs with unmatched quality, credibility and unfailing dedication.  
What was the duration of your struggle period and when did you eventually experience success? Do share your story.