Gentlewasher: Soak, Wash and Purge gently!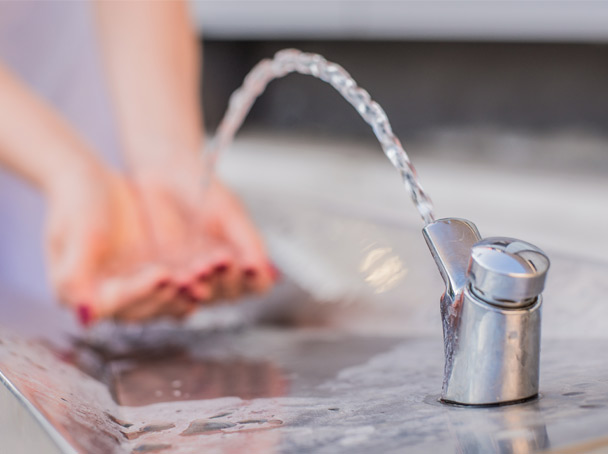 The art of cleansing or washing much more easier and faster!
Kathak struggled to find a washing device suitable for her favorite delicate clothes like cotton and silk dresses. When she could not find one, she decided to design one of her own and bring it to the market! Born and brought up in Rajkot, Gujarat, Kathak moved to Ahmedabad after her schooling and has been living there ever since. She grew up watching her fiercely independent mother make unconventional choices – which instilled a deep sense of confidence and individuality in her.
It was this self reliance and poise that triggered her towards innovation and eventual entrepreneurship. Here is a story of a woman who broke all stereotypes. Read On!
Solving an everyday problem
While pursuing Master's degree in Technology and Innovation Management from CEPT University, I came to terms with the huge   innovation potential in India. In my day-to-day interactions with people around, I observed how the innovations people used in their daily life had such a significant impact. But often, even less than one per cent of such innovations reach the market as a product. That's when I made up my mind to do my bit, and build innovative product based business.
Being a fashionable individual my wardrobe is full of a variety of fabrics, textures, prints and colors, most of which come with a 'hand-wash' tag. Washing machine is a big no-no for such clothes. I kept struggling with washing my favorite clothes easily but also without damaging them. Like most women, I had an emotional attachment with my clothes. It was heartbreaking to see them getting ruined.  After many instances of clothes getting damaged while washing, I wanted to have a solution.  
Sending clothes to the laundry meant the hazard of usage of strong chemicals which eventually reduces the lifecycle of clothes. The only reliable option - to sit down and wash them by hand which is a cumbersome process. That's when I decided to design and build a washing device – which is reliable, sustainable, gentle and fast. And that's how my startup Monono was born.
The innovation
Most people prefer not to use washing machines for delicate clothes, because the chances are high that the clothing would get damaged. Alternatively, dry cleaners are expensive and hand-washing is very time consuming. I saw the need in the market for Gentlewasher.
Gentlewasher is specifically designed for delicate clothes. The patented, honeycomb-shaped drum profile of the drum creates a multi-directional flow of water which benefits the washing process in multiple ways. Gentlewasher is targeted at the fashion- conscious people who really love their clothes, and those who have a lot of hand-wash only garments. It also appeals to parents with young children, gym bunnies, bachelors with small apartments and those who care for the environment.
Gentlewasher is also a solution for students living in hostel who have their own laundry struggle, sometimes because hostels do not allow to keep a washing or for reasons otherwise. Also in most cases, giving your entire laundry as a student to dhobi is an expensive affair. And then washing by itself is a lengthy, cumbersome process. In this scenario, Gentlewasher which uses no electricity and can wash eight-ten clothes in less than ten minutes enables students to get free from washing woes.
The product is now available on Amazon Launchpad, a platform of Amazon where Indian startups are screened and selected to sell their products.
Facing stereotypes and combating them
While building Gentlewasher, I had to delve head-on into the male dominated world of manufacturing, work with the daily wager and labor force and deal with the traditional factory owners. At each stage I had to break many stereotypes. Instead of these challenges obstructing my progress, I used them as my driving force.
Scaling it up
Initially we focused most of our marketing efforts on Ahmedabad. In April 2017 we launched Gentlewasher nationally by selling online on Amazon Launchpad. We conduct demos at hostels, residential societies, local events and kitty parties. We've tied up with fashion designers and boutiques. Buyers, in most cases, seek the washing guidelines for particular clothing pieces from shop-owners/designers of clothes where they buy it.
Straight talk
My entrepreneurial journey of two years has been a learning experience. The most significant has been gathering the knowledge of doing comprehensive market research before starting the product development. Managing resources is also very vital. You need to think ahead and plan meticulously. However, not everything will go as planned. Spending enough time prototyping to get the right product is another important learning. I would strongly vouch for spending time to find the right suppliers and vendors. Lastly passion, patience and perseverance are the formative pillars in the entrepreneurial journey.
Do you think products like Gentlewasher could give a competition to the likes of Samsung, LG, Videocon? Do share your views.