'Let's Barter India' looks to raise VC funding by year-end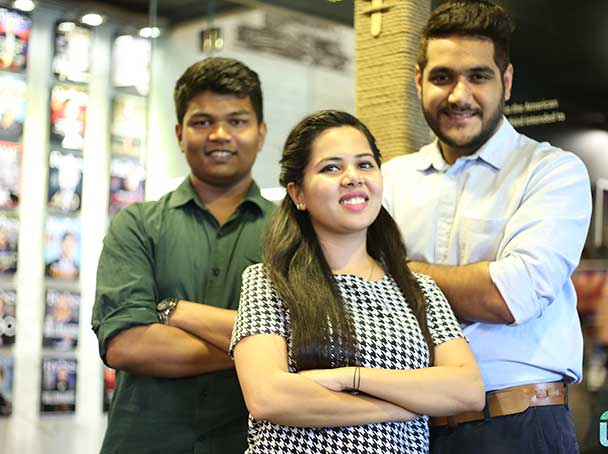 'Lets Barter India' allows you barter with more smarter choices!
Unused items are either lost somewhere in closet or dumped in the junkyard. Yet there are people trying to make use of such items. Let's Barter India is a community that has created a platform to barter products such as books, vouchers, clothes and much more. They also have an app, available on Play Store and App Store. It could be used to save money. Our correspondent catches up with Pooja Bhayana to understand the vision and mission of this alternate business:
How did the venture happen?
'Let's Barter India' happened quite by chance. Sahil, my now co- founder, who is also a school friend was closing his old venture and had these extra tablets (phone tablets) to give away. Over a cup of coffee, we were discussing how everything is ruled by money these days, amongst other things. Sahil was also trying to sell these tablets that time and told me that he was getting really low price for them on classified sites. He felt it was better to just keep them or give them away as a gift.
That's when I suggested that he exchange it with one of our common friends who had extra PS4 games, but was looking for a tablet. That was the light bulb moment! They actually went ahead with the transaction. Both of them were happy that they got such good returns for their products. Barter is mostly based on perceived value rather than 'maximum retail price' (MRP), and we learnt this early on.
Post this, Sahil and I started researching to see whether there are any technologically advanced platforms that help in bartering goods. We didn't find any platform that was good enough. Sahil and I were both looking to start something new. This felt like a model that would prosper but we didn't have enough capital to invest, or a validation of the business. And then Sahil suggested we try it as a Facebook community instead. We thought we would make a community of our friends and just barter among each other (October 2015). But within the first four hours of making the group, we had 5000 members, because everyone wanted their friends to be a part of it too. Our journey from 1 to 5000 to 10,000 to 25,000 and then 50k was very smooth, where we didn't have to do much.
We did struggle a bit to go from one lakh members to the world's Largest community for barter on FB (10 months from day 1). But we never had a passive audience. The group was always very active and we saw the first barter on Day 2 itself where one person exchanged an old TV for a stereo system. Over the course of one and a half years, our vision changed from being a platform for used goods to empowering anyone in need.
The 'Let's Barter India' app itself was only launched in September 2016. Once we were sure of what the audience needs, we had the resources to build an intelligent platform. Today, we have travelled all over the country with this idea, engaged with offline events and secured a good traction.
Three months after we started our Facebook group, we raised a small friends and family round (December 2015) and that gave us good fuel to do marketing, build an app and sustain the community.
How your module is different from the rest?

We did our research before starting. We saw models that were offering barters for a certain category of product, or B2B / media barters or a non-intelligent app that only did listings. What was lacking was an intelligent solution that helps people connect with the community around them and facilitate barter in a real world setting. This is what we started.
The Facebook community as well as the app helped people see what was around them, and barter within the community. Our model is a P2P location-based offering as compared to others. We have also kept transaction free on our community. We have kept it open for all types of categories and products, which differentiates us.
Another important part that most companies didn't account for were where services barter. The category of services available for barter is huge, and there was no concrete platform to do this. Some examples of services that are often seen on barter are- photography services, web development, cooking lessons, guitar lessons, tarot etc.
Your revenue generation model and how dynamic it is?
We have a very detailed robust revenue generation model. It has been put into place only after we received the initial traction on the app. Other than just following the ads model (via Google Ad Sense or organic), we have also accounted for a free-minimum model where some specific features on the app shall be paid for like delivery and check services. It is a highly dynamic model that will change with traction and locations.
Expansion plans and future roadmap?
We are currently focusing on capturing the Indian market and building a strong team. In the near future, we are also looking at entering international markets with an advanced app that will help developing nations make most of their resources. We do want to expand fast to achieve critical mass. We want to do so in an organized fashion so as to have a strong base in each country we enter.  Surprisingly, we also have some acquisition offers in hand right now. We are evaluating them as a team to see what is the best for the business.
Funding progression and details about it?
In December 2015 we raised a small friends and family round
May 2017- opened the angel round for an undisclosed amount that has seen investment from Ritesh Malik and Vikas Bagaria, about to close this round soon.
We are only looking to raise a venture capital (VC) round after this year-end or starting next year when we have a more robust product and greater traction
How do you leverage your competitors?
We are always very excited to see competition in the P2P barter space as that just means that the space is evolving. We are glad when others also try to create awareness for barter, and we try to leverage this awareness for ourselves too. That being said, we have always maintained our individual identity with respect to how we do things and what the brand offers, and that is the ideology we abide by.
So as interesting as it is to see other players in the space doing interesting stuff, we try not to be inspired by others. Instead we like to pave our own path as we are the front runners in the space of P2P barters in India. So our leveraging is just restricted to us sometime reaping the fruits of some competitors creating customers.
How good or bad is GST for your business?
Since we are a third-party platform for P2P (peer-to-peer) exchanges, GST doesn't affect us directly. It obviously has an impact on what people are purchasing and their pockets and hence has an indirect impact with regards to how people interact with other product. We are very excited to have a uniform tax system as that helps us enter all states without considering taxation slabs for each.
How has your experience been with exchanged products? Do share your views.