Kollab: A maverick streetwear brand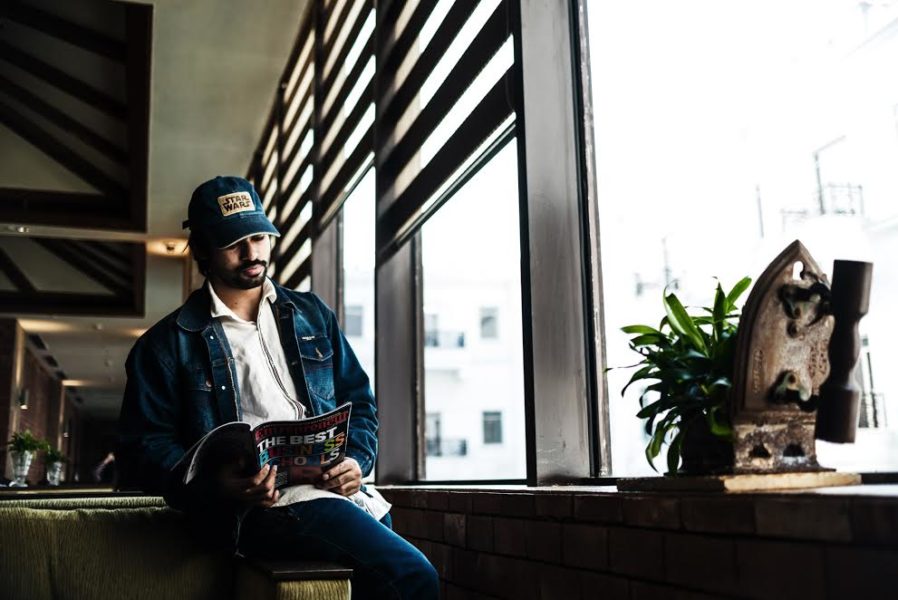 A dancer and a performing artist, Jayanta Samaddar had huge dreams that he wished could come true. After years 'Kollab'. Here's an insight to his journey...
The Indian educational system failed him being too slow paced for his liking. He has been a dancer and performing artist and has been a key pioneer in the Indian street dance scene, known by the stage name 'Hotshot.' He is one of the co-founders of Break Guruz crew, which is incidentally also one of the first bboy crews (bboying is a dance originated in Bronx, NYC) of India. A maverick wouldn't you say?
Meet Jayanta Samaddar, an artist turned entrepreneur who believes, 'you only control the philosophy behind the idea, the direction of the idea is an evolution in process.' Getting inquisitive for more? Here is an elaborate colloquy between Samaddar and Baishali Mukherjee especially for the curious ones -
A brand aimed at artists, rebels and independent thinkers
I'm an artist and an entrepreneur and I aim to retain both these identities. I grew up in Bhadreswar, a small town, in West Bengal and struggled to find inspiration around me. I needed to get out of my town and pursue an artist's life. Both my artistic and entrepreneurial selves merge in Kollab, a streetwear fashion brand aimed at artists, rebels and independent thinkers.
The Fruit of Labour
It was in 2015 that I came home from Mumbai, troubled and met with independent artists from Kolkata to discuss problems artists faced - lack of appreciation for our talents, perform sub par because others weren't at our skill level, societal discrimination and so on. Creative youngsters often hide their creativity for the fear of being labelled, judged. They often tend to beat their head against this invisible wall set up by the society. These feelings are what drive the style and language of the clothing brand that Kollab is today.
We talked of creating a performing arts company that would also provide incubation centres for independent artists. The fashion tastes of the street and hip hop culture greatly inspired me to start Kollab. I've spent 10 years in this game; observing this phenomenon at close and decided to blend together my dreams of creating a community for artists, rebels and independent thinkers and voicing their feelings through fashion. I finally registered the company on May 2016 and by December 2016 we were selling our first set of products.

A robust support system
My family always saw me as a rebel. I am the only artist and entrepreneur in my family. Though I was different, my family accepted my individuality. In fact, my father helped me bootstrap the business by providing 60 per cent of the funds. The initial investment we brought in was Rs 5 lakh. The rest, I bootstrapped through my artist life and continue to do so. Being a different child, I never asked for bikes and gadgets like kids of my age did, so when I asked for funds to start a business it was surprisingly easy.
I'm fortunate to have my co-founder, Bhargav Sidagam who also co-founded Break Guruz, my bboy crew. He is the visual director at Kollab and turns our ideas into life. Soham Sarkar is our marketing head and Neelapravo Dasgupta is our legal advisor. Kaustav Sarkar is our director of photography and Sonam Diwan is fashion consultant.
The focused intent
One of the main strengths of our business model is a global market and a growing demand for street-wear. We are also playing a niche that hasn't been explored but we have reasons to believe, has a huge playing field. We currently sell only through our website and we want to remain exclusive at the moment. In May-June we are going to be testing international markets as after our first shipment to Canada we keep getting requests for international orders.
We offer T-shirts, but mostly in the oversized and longline style. We want to be the best at these styles, which predominantly come from street culture. Apart from those jackets, hoodies, snapback caps etc are going to be our staple. We currently operate from a single office without any hired employees as most of our work is automated, outsourced or handled by the core team who double up with other portfolios.
Is there any streetwear fashion brand that ignites passion in you, good or bad? Please put in your comments.