'Spill It' Makes Fun Times More Interesting!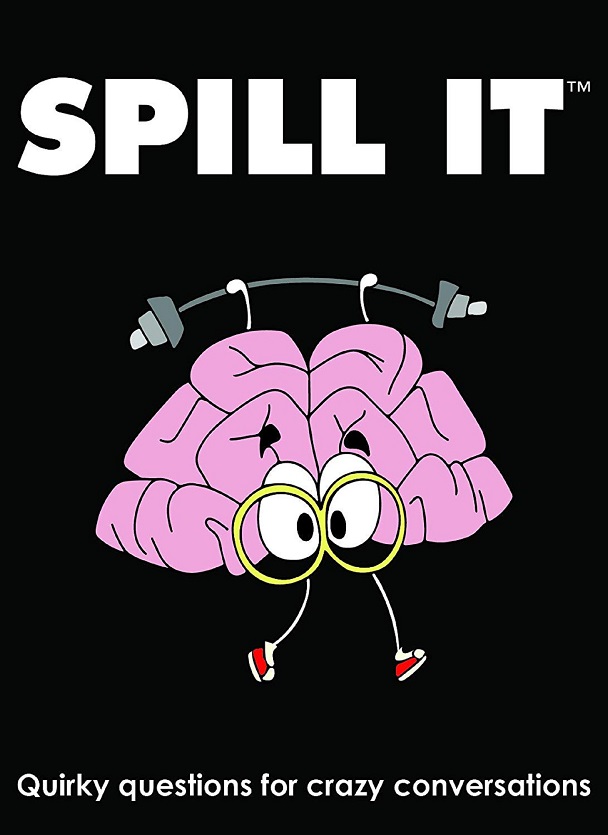 Amid busy schedules, and crazy deadlines, taking breaks are imperative. And, while doing so,  a lot of times, people often run out of options.
To solve this existing problem and gleam up fun times, entrepreneur Adnan Nalwala's 'Spill It' has the perfect solution. Taking to Sub Editor Gairika Mitra, Nalwala reveals the secret.
Edited excerpts:
Tell us about your product and the problem you are trying to solve.
One of things I have realized over the last two decades of socializing is that while people love interacting with each other most often they struggle with making suitable conversations. My brother Ebrahim Nalwala and I thought about this social struggle on hand and we decided to create an interactive card game called 'Spill It' that engages people's mind in meaningful and entertaining conversations.  'Spill It' is basically a card game which is a set of questions that can be carried to house parties, vacations and is best enjoyed when there is group of people.
How does 'Spill It' function?
The guidelines are super easy to follow and can be used as an icebreaker, and in workshops to improve communication.  The questions are non-intrusive or personal in nature. The questions range from topics on sports, relationship, teams, financial issues and certain social issues.
These set of questions enable you to understand the psyche and mind frame of people and the beautiful part is there is no right or wrong answer. You only end up discovering perceptions.  
How would you say you are different from existing players in the market?
From our understanding there is no such interactive card game in the market. There are other games like 'Cards against humanity' and 'Taboo', but they have pre set rules as to who wins and loses. In our card game the idea is not to win or lose but to understand how different people think and collectively look at everyone's perspective on things in a fun way. Our purpose is to engage in conversations and makes people see how people have a different take on issues.
 What is your business model like? Who is your main target audience?
'Spill it' is currently available on amazon.in in India and souq.come in UAE. We are talks with some leading game distribution company's in India and UAE. We are selling a product which makes people see how different people think. Our target audience is for people that want to discover how they think and see how other people or that matter even friends perspective on issues that they will encounter in life. The age range for this game is from 18 to 70. In millennial terms this game is for the "Woke" crew  
What are your immediate and long term milestones like?
Currently, 'Spill It' is available in UAE and Oman on Souq.com and an in India on amazon.in. We will want to push our product in the US and Europe in the next 3 years.
Eventually we want Spill it to be in every home and/or office. Our next goal would be to create an app that will allow users to share feedback, update their game or even play virtually.
How do you plan of raising funds and scaling up?
We are funding this on our own. We plan on adding more sales channels and partners. For now the scaling up will not require any bank support but we could possibility enter into partnerships.
Lastly, any advice for wannapreneurs?
Three set of clear advise for wannaprenuers.
Have a mentor: No matter how much knowledge you have and what experience you carry have someone by your side who you can consult and talk about your business and vision.  A bouncing board for a person starting out is an important asset to have when you are starting out. Right from the feel you have about the business.
Understand finance and cash flow: Most people starting out think of only profitability, that is important but poor cash flow management and improper fund allocation can kill a business. A loss making company can still be managed if the cash flow is well managed. Also if you starting out get a runway for at least 30 -36 months. Most people only think of working capital up to the first 6 months and hence fail.
Be the boss that people want to work for: Most people think they can hire talent if you pay the right amount. If do not have the ability to build a team you will not be able to build a company. This requires strong EQ skills.