Riding on the virtual road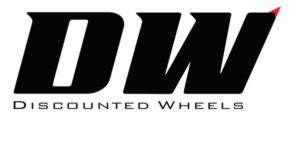 It's been one full year for Discounted Wheels, an online booking portal for new vehicles. And Sunil Kumar, the founder knows the road ahead is long, arduous and twisted. Yet, he knows his ways around - in an exclusive chat with Nandhini Ramkumar he reveals how he's managing.......
"I belong to a generation of entrepreneurs high on the Flipkart story. The very idea of buying something and getting it delivered right at the doorstep excited me. But the first thing that struck me as an auto-enthusiast was the seeming difficulties of trying this with cars and bikes. And that's how the idea of Discounted Wheels was born, back in 2012."
A largely touchy-feely market, the auto industry inspires traditional buyers to feel important when they walk into showrooms and discuss the features- compare deals, work out the math, figure out loans and EMIs and then get into the actual buying process.
Breaking through this psychology is the biggest challenge. "Having been in advertising and campaign management for close to five years, I spent every moment understanding consumers, gathering insights, getting into the crux of consumer psychology and researching on the market. In a large way, this has shaped my understanding about what doesn't work. I am very clear on my target segment and I've also realized that my business model needs to be a mix of online and offline for it to work. That's the next big thing even in terms of e-commerce. It's no more about just buying what you see on a screen." Discounted Wheels takes bookings online, and the rest of the process happens offline. They provide end-to-end services, right from auto consulting to even paying multiple visits to the dealer for you. "From helping our customers to choose the right vehicle, to assisting them to get their documents together and their loans processed at a guaranteed 40% lesser interest and delivering the vehicle at the doorstep, we look at every deal end-to-end. That's how we build trust.  Essentially, Discounted Wheels is about being the one- point contact for all that happens between wanting to buy a vehicle and owning a vehicle."

Funding has been the second big challenge, like other startups.  "So far I've been bootstrapping. Initially, my day-job paid to set up the dream. Much of my salary would go to the developers. Every penny saved was the fuel. It took my dad a few years to realize that this was my dream and nothing would make me budge. There were low phases when people kept me hanging to get work done. But at one point I had to get real. I knew I had to spend every working minute on this venture. Weekend meetings weren't working out beyond a point. So I quit my job and got into building the business full time. I gave myself a deadline of one year. Either it works out or I shut shop and get back to being employed. I can safely say it's been a little over a year and I am still in the game. In fact, today I received my first cheque from an angel investor. The feeling is indescribable."
The third challenge in this kind of a business model is winning over both buyers as well as the dealers. Discounted Wheels promises the best deals in the city hands down. But what are numbers? "For a youngster buying his first bike or car, any savings is good savings. For a bike I can get him to save up to Rs 3-6k, and for a car, definitely up to Rs 10-70k. Plus, I see to it that I meet delivery deadlines. The date I state is as per the delivery of the vehicle home. No delays. Word of mouth has helped me so far; my first customer was a college junior. Now dealers too know that when I walk in, it is for a sale and not just a lead. Right now we are catering to Pune city, including PCMC and Lonavala. I am looking to set up my base strong and make it sustainable before I scale into other cities."        
Discounted Wheels, on the verge of being registered as a private limited from proprietorship is also looking for more funding. The promising journey hasn't made Sunil lose his primary focus as a seller, "I believe that the most formidable thing about selling is story-telling. I intend to keep it that way with every sale I make. Every day I learn something new as an entrepreneur and that keeps me going."
The auto industry in India is a tough one to crack and such innovative business models are required at every turn. Share your thoughts with us.