Startups: The new Movers & Shakers of stock markets?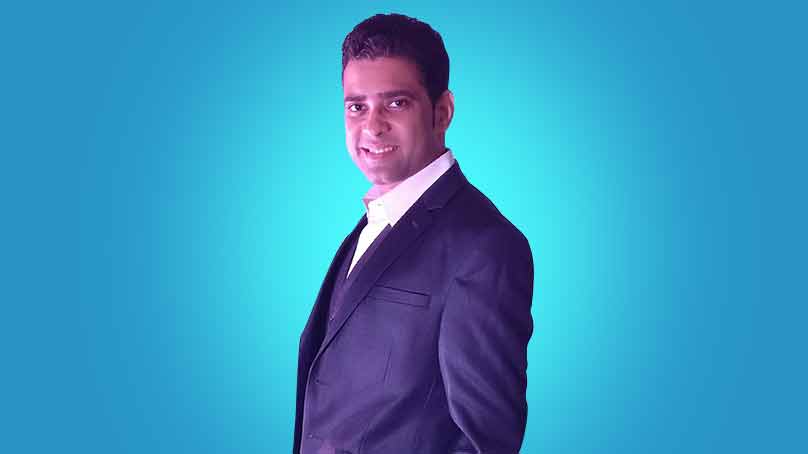 As the startup sector matures in India, the idea-driven enterprises are no longer just a means to fill a void in the market. Instead, they are helping larger, established companies regain market presence through innovative synergies. They are also creating successful fortune hunters even among first generation entrepreneurs. So, is a dedicated stock exchange for startups far off? In an exclusive chat with Anshul Dave, CEO & Managing Partner of Oceans Bridge Investment Bank and an Angel Investor, Swati Soni deciphers the connection between startups and their impact on stock markets.
As a reputed Angel Investor, how do you decide whether a startup will be a game changer in an existing stock market?
Any high tech-enabled startup which significantly improves the lives of common people will essentially be a game changer in the stock markets. A common feature of many startups is that they resolve pain points or fill a crucial gap in the market.
In the US, Google, PayPal, Grubhub, Arista Network, Facebook, Skyworks, LogMeIn, Amazon, etc. have done really well, and have attracted investments from even the traditional investors.
I fully expect that in India we will soon witness a lot of startups being directly listed on the BSE & the NSE. PayTm, Ola, Flipkart
, MakeMyTrip, etc. should be listed very soon.
Could you explain the correlation between startups and the stock market?
Technology has been termed the future for a long time, but now the future is here.
Many large companies have been unable to innovate, but are now preferring to acquire startup companies with innovative products. Only recently, Marico acquired a 45 per cent stake in Ahmedabad-based, Beardo, a men's grooming brand which sells beard oils, moustache & beard wax, and shampoo. This acquisition gives Marico a substantial foothold in the Rs 3,200 crore men's grooming market. As a result of this deal, Marico's share prices are now at an all-time high.
This is a classic example of how startups can enable the growth of large listed companies and benefit consumers, investors and the markets.
Given that positive impact startups can have on the markets, what are your views on having a dedicated stock market for startups?
There is an existing trading platform for SME/MSME companies by both NSE and BSE, and the companies which perform well go to the main trading board. Similarly, a separate trading platform for startup companies will provide them with a lot of investment and validation, and also allow the investors to be aware about new startups, their products, technology innovations & disruptions.
The current government is taking a lot of initiatives to develop the startup ecosystem through StartUp India, Digital India, NASSCOM 10,000 Startups and the Atal Innovation Mission programs to name a few.
There is hope for a Startup Stock Exchange in India from the Modi Administration. Such a stock exchange will resolve various pain points for start-ups, help the Ecosystem grow rapidly, and rank India at the top of the global startups chart (technology companies).
Given the current economic climate, what is a critical focus area for any startup in a stock market? 
Many e-commerce companies have failed miserably in the recent past: Tiny Owl, ZupperMeal, BiteClub, iTiffin in the Food Delivery sector; Fashionara, Ladyblush in Fashion E-Commerce. In fact, Fashionara was launched by former Reliance Trends CEO Arun Sirdeshmukh and former Times Internet Chief Technology Officer Darpan Munjal.  Edtech startups iProf, Purple Squirrel, internet search platform Askme.com, and hyperlocal grocery deliveries such as Peppertap, LocalBanya, GrocShop are the other examples.
These failures showcase that revenue generation and profitability are the most crucial focus areas for startups.
Take the example of Jewelscart, Bagscart, and Watchcart for instance. All three niche online marketplaces were launched by Vayloo Technologies, the company behind Lenskart.  However, only Lenskart has survived and thrived, but the other three have been shut down due to lack of sufficient traction.

There have been some outstanding examples of startups which have created fortunes for many first generation entrepreneurs. These include: Richa Kar of Zivame, Deep Kalra of MakeMyTrip
, Ritesh Aggrawal of OyoRooms, Kunal Shah & Sandeep Tandon of Freecharge, Bhavesh Aggarwal  Founder of Ola Cabs and Investor Rehan Yar Khan of Ola Cabs to name a few. These entrepreneurs and their concept-driven well-managed enterprises have set solid examples to be followed.
Looking forward, futuristic focus areas for startups should include Fintech, E-Payments (PayTm), Block Chain, High Tech/Deep Tech like Artificial Intelligence (AI), Augmented Reality (AR), Virtual Reality(VR), Internet of Things(IoT), and Algorithm Trading (AT).
Finally, as payments, how do stock options
serve employees at startups? What are the benefits and risks to the employee?
Cash crunch at startups is a rather frequent occurrence. Hence, many enterprises offer stock options in lieu of a fixed salary, and employees often have no choice but to accept it. If the startup succeeds and gets further rounds of funding, stock options turn out to be a great deal. However, we must remember that the sector is maturing in India, and investor preferences are shifting. Many investors are no longer funding at the ideation stages, but are wanting Proof of Concept and Revenue Flows before committing funds. So one of the risks associated with being offered and accepting stock options is that the startup may not take off and the employee not only ends up losing money but is also stuck with low value stocks.
Prior to the listing phase there are a few steps and processes that a startup has to pass through - Throw some light on this?
A lot of networks such as accelerators, incubation platforms like 50K Ventures, Kireitsu Forum, Venture Catalyst, Ivy Venture Cap to name a few have been playing an important role. These networks provide seed capital, angel funds and do a lot of hand holding to the startups. They also provide mentoring, guidance to these startups right from idea conceptualization to idea validation, business development and most importantly raising funds for the next level.
These networks are very well connected and provide a strong platform for Investors as well. These networks provide the best platform for a Lot of HNIs who run traditional businesses but want to invest in startups and are looking for an expert partner to tap into the latest technology companies.
About the author
Anshul Dave is the CEO & Managing Partner of Oceans Bridge Investment Banking, which has Indian as well as overseas presence. He is also an Angel Investor who mentors a lot of startup companies. He was one of the Top 100 Angel Investors, globally, to be followed on Twitter in 2016-17. A chartered accountant by qualification, Anshul is a 'Mass Influencer' and a regular speaker at various B-Schools including IIT Mumbai, IIM Raipur & IIM Udaipur, at Investor Meets, at Seminars on topics like Finance, Entrepreneurship, Investment Banking and Global Business Strategy.
How does the idea of a dedicated stock exchange for Indian startups appeal to you? Please put in your comments.