A leap from cholebhature to 'something really cool'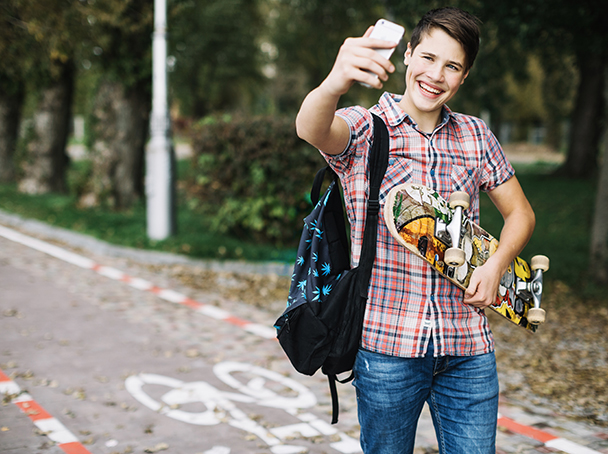 A cool, relaxed space to guide startups
Delhi-based Kunal Kumar faced a lot of problems while starting up his first venture. He later realised how entrepreneurs go through the same state and are often misled or lost due to these. They sometimes quit too. Kumar wanted to offer them a place to feel comfortable discovering their weaknesses and working them on.
In a tete a tete with our correspondent, the youngpreneur shares how while working upon ideas and looking for resources he found himself a great team as well.
The Genesis
My first venture started with an edible oil trading business. I used to supply oil to road side vendors selling cholebhature and also tried my hands into a small offset printing press and then a training institute. All of these ventures were financially sustainable but after a while lacked the thrill and challenges that kept my blood pumping.
In 2011, I started work on a platform where we could connect with different product developers and create products that solves problems. However, I couldn't find developers ready to work without upfront cash. It took me a long time to find the people who resonated with my ideas and process of working. Eventually 'Something Cool' was formed and we started creating world class products.
'Something Cool' is a place where we nurture startups, provide consulting, guidance and a way forward to startups and innovative ideas. We have 11 in-house startups that we are working with, and have mentored many other ideas and helped them to take the shape of a finished product for free. We do not charge any fee, occasionally we take a small bite of the equity in the startup, but that too if we get involved fully.
Mission
We share our project plans and ideas completely over internet and on forums. I often see entrepreneurs protecting their ideas and keeping it a secret until they are completely developed. We are on a mission to solve a generic or a common problem being faced by masses and to us it doesn't matter who solves it as long as it is getting solved. If someone else could do a better job than us, we are happy to share our vision on the project.
Challenges
The first challenge was building a team. I needed resources to work on the problems and had no cash. In terms of assets, I only had a laptop and a cell phone and not enough bank balance to fund developers for these projects.
Slowly, I met people who shared the ideology and wanted to solve similar problems like I did and structured a team to get things moving. I reached out to my friends and even in social media forums, received a lot of interest and intent from the crowd but no real action. Initially, was tempted to go for funding just to drive it, but luckily I met a few people who supported me and helped me find the people I needed.
I always believed that there are people who are not driven by just money. Patience and perseverance eventually helped me find them.
Growth chart
In last three months, we have moved from my home office to a small office space. We have a team that is growing every week with volunteers and interns. We have four finished products and one in beta testing. Out of which two are on invite only basis at the moment and rest are gaining traction and acquiring users every day. We have built complex but world class products and are still building more and improvising the existing ones.
In next 12 months, we are expecting to be a 40 people strong team working full time and also to acquire our own data servers to host our products which will help us improve our response time and security on the servers. We recently launched Talking Studios, a platform to search and book recording studios.
I recently bagged the prestigious Cyber Crime Helpline Award in recognition of my work in Cyber Forensics research and cybercrime investigation. I was also featured as Entrepreneur of the Month in World SME News October edition. Something Cool was awarded the SME Excellence Awards under Promising SMEs category'.
Future plans
Future plans include building physical incubator for startups with hostel and kitchen facilities for free in order to support the full-fledged growth of the startup ecosystem in India. We also have international expansion plans as we have received enquiries from Amsterdam and Latin American countries for replicating 'Something Cool's' architecture there.
What was the coolest idea that came your way while building your startup? Do let us know.