This Cryptocurrency Founder Says He Would Rule Asia Soon!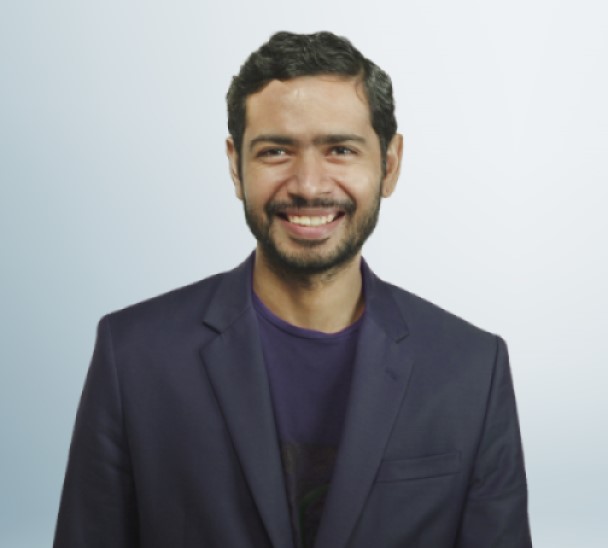 Well, this statement is really to be thought about, especially now, when the existence of cryptocurrencies is dicey.
At a time when top honchos are kind of negating the existence of cryptocurrencies, there are quite a number of companies who speak otherwise.
Founder and CEO of Alluma, Akash Aggarwal is one such entrepreneur. Talking to Sub-Editor Gairika Mitra, Aggarwal tells us how and why he thinks cryptocurrency is the future of India. Edited excerpts:
Tell us about 'Alluma' from the start. Why did you think this kind of a business model could work?
Alluma was conceived over the past year.
Our brand is in the cryptocurrency space and we have to stand for trust, security; at the same time be easy to use, with product propositions to back that up. That sounds obvious but many companies in this sector do not deliver on these basics. These criteria were key brand considerations when we created Alluma and are brought to life with our credible management team, institutional grade platform, 6 layer security, excellent liquidity and intuitive user experience.
What is your USP in the market, and how do you score over existing rivals in the market?
We focus on India and emerging South East Asian markets. A big positive for us beyond great security is the ability to provide strong liquidity (that is a full buy and sell order book on any token pair). A lack of liquidity is a big problem for many emerging market currency exchanges. We create this liquidity by partnering with some major global exchanges who share their order books with us. The cumulative effect of adding these order books together will mean competitive pricing.
With the existing cryptocurrency scene in India, when Google and Twitter banned all their ads relating to cryptocurrency, how optimistic are you?
I believe the big digital advertising brand's will allow such ads again in the future. We have already seen Facebook recently announce a reversal of their ban, albeit with more stringent approval processes, and we think the rest will follow in time. This will clearly help the Indian cryptocurrency industry.
Tell us about the financial perspective of your company. Have you received any funding so far?
You can't really bootstrap any financial service and this is especially true for digital currency exchanges. You have to have great UI and a solid, scalable platform from Day One. This is quite different from other business sectors where bootstrapping is easier and more common.
We received USD1.25m in seed funding to get us going and build what we need to launch.
What kind of response have you received from the audience so far? Could you share some statistics?
We have had a great response on the overall offering and user interfaces. We have an active Telegram group of c.12,000 currently. Our Beta will go live shortly. You cannot afford to be 'the same as all the rest' and we will stand out in ways that matter to consumers.
What is your immediate and long-term milestone like?
We firmly believe as a team that we will be a leading player in Asia and number 1 or 2 in the markets we compete in.
Our brand will mean trust to users and stand out from the rest.
At a time, when matters relating to cryptoccurrencies is still skeptical, time would say whether this form of currency will sail through in the near future.