D-Ammo plans to tie up with intl' production houses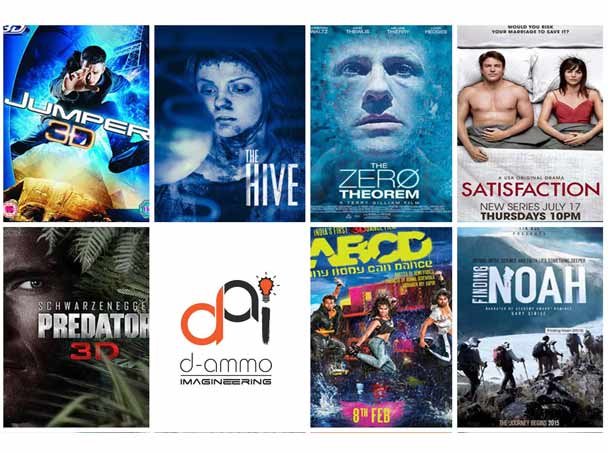 A one-stop shop for all realities -D-Ammo
While watching a movie, have you ever wondered at the mind-blowing graphics that takes the experience to another level? D-Ammo Engineering is one startup which makes such visual effects possible. A one- stop shop for virtual reality, augmented reality, mixed reality, immersive technologies, VFX, branding and content, it is the dream child of Indraneel Guha, the co-founder and chief Imagineer. In a chat with Larry Bradley, he talks about how he has built a venture based on his passion for creativity.
The creative pursuit: As an engineer, technology was always my forte; however, I always desired to create a fusion of creativity and technology. Over the years, I worked at various studios learning the art of post-production in films and gained experience in working in international films. I saw a major gap in presentation of content and the use of some of the best technologies. I quit my job at Reliance MediaWorks to start D-Ammo in February 2014, and was primarily focusing on VFX, until I decided to collaborate with Prashant Vaddadi Rao, a passionate leader with a long track record of successful management and over a decade's experience of being actively involved with startups. We rechristened the company as D-Ammo Imagineering Pvt Ltd in October 2016.
 With credits of over 46 projects by International Movie Database (IMDB) and 37 un-credited projects for VFX and ancillary post production activities, I had a vision to bring together my creative experiences as a 3D artist to creating the wow factor in computer graphics, to stereoscopic conversions and bring in Imagineering. It helped that I had the opportunity of directing TVCs of the likes of McDonalds, Kelloggs and Bank of Kuwait.
The opportunity: Every product is a story and to tell it interestingly to strike a chord and creating a compelling content is an opportunity. Irrespective of the medium, we see an opportunity in adding value to the content with visual effects.
D-Ammo is in the process of collaborating with international production houses to co-produce and work on their post production. We also look forward to engaging with small and medium enterprises in developing content to build their brands and help them reach wider audiences that they have been missing. We focus on creating immersive content for retail and real estate brands and hope to add value to the education sector.
 Success mantra: Businesses are sharing ideas, acknowledging and appreciating one another. When we started, we thought nothing is going our way, we did not know how to get an investor and reaching out clients was a struggle. We focused on creating samples and prototypes of our work and gradually people started seeing potential in us. Today all our efforts are concentrated on creating content and clients who appreciate quality and reach out to us.
We have done a few commercials that challenged us to tell a story in a matter of seconds and made us wiser. We have contributed to many films and the fact that a lot of Hollywood directors also encourage us, is in itself very fulfilling.
What kind of gaps do you see in Indian businesses when it comes to the right use of technology and creativity? Do share your views.