I drink the right water, therefore I exist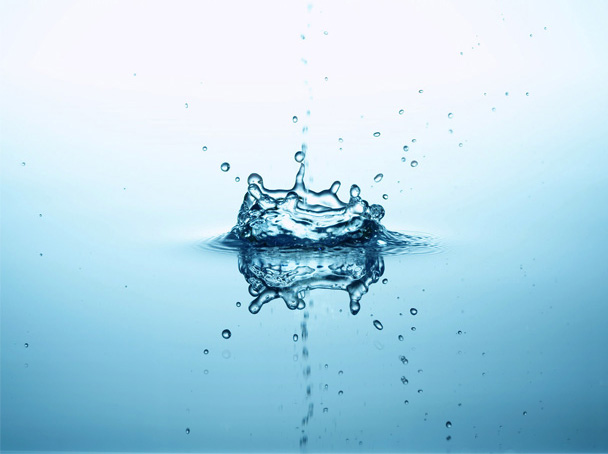 Try alkaline water and stay disease free! 
In an elaborate discussion with Gairika Mitra, Kalisetti Naidu, founder of Blue Water Alkaline Solutions explains why alkaline water is better than normal water, and the journey behind his enterprise. Scroll down!
As the World Yoga Day just passed by, people are now talking a lot about a healthy lifestyle. Staying fit, running great distances to reduce that extra flab, and what not! Popular practices like 'GM' diet, 'Skinny Bitch' and 'Grapefruit' too have acquired a vivid place in the daily meal. While the world bothered too much about the daily intake, have we ever wondered whether we are drinking the right water? Here's a recap to your Chemistry classes and a little knowledge on whether you are drinking the right water or not.
The Germination:
We have been operational since 2015, and have continuously strived to make people aware of their hygiene factors, especially their water intake. My son had been affected with a serious water borne ailment and had taken really long to recover from the disease. After a few days, my sister suffered from gestational diabetes, and that was when I decided to do something worthwhile for the family.
After a few days of research, I came up with this idea of starting my own venture with an aim to spread awareness through alkaline water. Alkaline water is one whose pH value is more than 7 and has essential nutrients like magnesium, potassium, sodium and calcium. It also helps detoxify, anti-oxidize, hydrate and alkalise the body system.
We named our endeavour 'Blue Water Alkaline Solutions' as it could be easily remembered and also adds some value to it, as water is often associated with blue.
Team:
'Blue Water Alkaine Solutions' is equipped with experienced people who have sound knowledge in the field of drinking water. They intend to provide alkaline water to each and every household. To take it forward, they have designed various products that are portable and easy to operate.

The firm is headed by Kalisetti Naidu who acts as the founder. DP Roy, co-founder is the key driving force to convince everyone to switch to alkaline water, and ensure that it's available at an affordable price.
Products:
BWAS have designed a few unique products like a water pitcher- that converts well water to alkaline water, is embedded with a dispenser with hot and cold facility. Besides this, they manufacture Alkaline Jug, Alkaline RO+Water Dispenser and Alkascent that supplies essential nutrients like calcium, magnesium, potassium and sodium; improves the immune system, reduces body weight, acts as an antioxidant, and reduces cholesterol and blood sugar levels.
Revenue Model:
The company had its inception in 2015 and is a bootstrapped one. A bulk of the revenue comes through primary sales. While the epicentre is now at Hyderabad presently, we are looking forward to slowly acquiring a pan- India presence. We are in talks with investors already and have been expecting positive replies from them over the days.
By arranging various awareness programmes in the localities, organising press conferences and informing the schools and colleges, we have slowly tried to position our brand.
The Future:
As we mentioned before, we have been quite aggressive in generating awareness in people in Andhra Pradesh and Telangana at present. We dream to spread through the country over the years. We wish to wake up to an India- that is healthy sans any disease; a country that has no place for jaundice, typhoid, diabetes and any such ailment that relates to water.
With startups like 'Blue Water' trying to spread awareness through alkaline water, do you think they have a long durability in India? We would love to hear from you.