Up the mountain for women, by women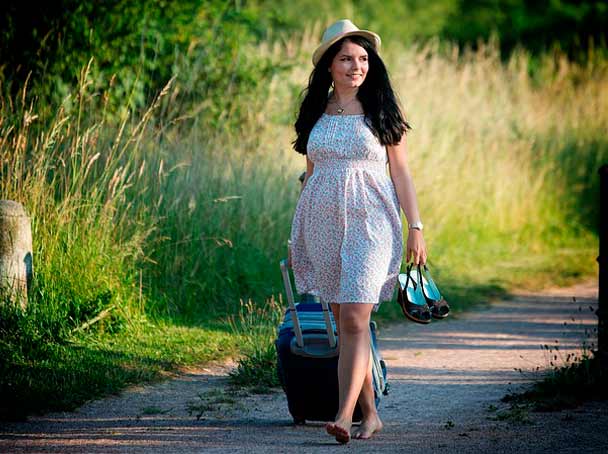 She-guide to cold, mountain desert places. Check it out now!
As a kid Thinlas Chorol spent time in the mountains. Her family had some goats and sheep. She liked to take them into the mountains for grazing.  She had a good childhood. But she faced one issue like other people from the region. Back then, education in Ladakh was not good. Many young people in Ladakh would fail their 10th standard exams. She herself failed three times. But because of that she was taken as a SECMOL student. SECMOL is a Ladakh NGO working on education issues. There she got a lot of exposure and started leading treks. After that she continued her studies as a correspondence student of Jammu University. Since she was still in Ladakh, she continued to work as a freelance guide.
In a chat with Larry Bradley she explains why she set up Ladakhi Women's Travel Company and what sets it apart from her competitors:
Why I became an entrepreneur?  During that time, I would meet many female clients who liked the idea of having a female guide. Some of them have had bad experience trekking with male guides. I would also meet Ladakhi girls who wanted to work as guides but lacked experience and therefore had difficulties getting work. I saw that there was both a demand for female guides and women who wanted to work as guides. The company was a way to get the women of Ladakh a way to gain experience so they could work as guides. It also helped connecting them with clients who would appreciate having a female guide. So I set up LWTC in 2009.
A man's world: The issue in Ladakh was not that men acted to restrict women; it was more that the idea of female guides was a bit strange. Being a trekking guide was simply seen as the job of men. Back then there were already several female tour guides and a handful of female trekking guides. So the idea was not new. The issue was more about women not getting relevant guides to turn to.

Our USP: The most obvious thing is that we only employ Ladakhi women. There have been both female guides and female owned companies in Ladakh. But there was no company that was fully owned and operated by women. The fact that we also train our guides is also uncommon in Ladakh. As far as I know, we are the only travel agency in Ladakh that requires all our guides to have at least some first-aid training. We train them in many other things as well.
We also try our best to be environmentally friendly. This is of course a challenge since the distances in Ladakh are very large. This requires a lot of car travel which of course is not the best thing for the environment. But we try to practice leave-no-trace trekking. We do not use pack animals since they eat the limited vegetation along the trekking routes. We encourage the use of compost toilets rather than water-based toilets.
A word of advice: You need to be dedicated and willing to deal with many different issues. When I was working as a freelance guide, I only had to deal with the trekking side. As an entrepreneur, I have dealt with staff issues, internet subscriptions, computer viruses and broken equipment. An entrepreneur should also not expect to work only during office hours. Often, you need to work much harder than if you are employed by someone else.
Women should not feel that they can't do business because they are women. You need to have the skills required for the business you are looking at. Also you need to be hard working and dedicated. If you think the business will work, then being a woman should not be an obstacle to starting your own venture.
What is your take on female travel guides up on mountain desert? Do share your views.