Startup 'LeagueSX' Ensures You Have Better Football Debates!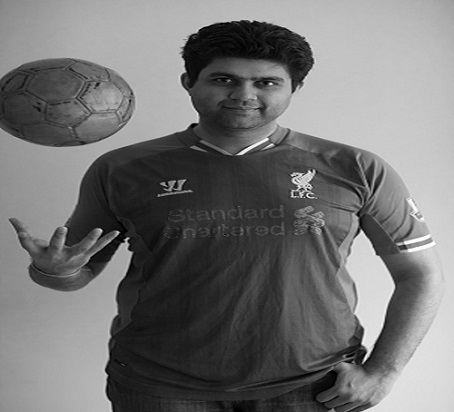 Feeding the football frenzy. Introducing LeagueSX…
India has been inhabited by crazy football fans over the days. So much so that fans absolutely swear by their clubs. Football fans are loyal to the core and and their constant devotion has even sparked the creation of various football fan clubs.
Enter fantasy football - a virtual platform that allows fans to be actively involved with the matches, also giving them a chance to showcase their knowledge on football. LeagueSX is one such fantasy platform that is growing rapidly relying entirely on fan emotion.
In a quick chat with Sub-Editor Gairika Mitra, founder Anshul Agrawal shares the secret sauce to their success. Edited excerpts:
Give us a background of yourself and how would you call yourself unique from other players in the market?
LeagueSX is unique from all other fantasy players in a way we approach fantasy football market. While all other believe fantasy sports is a way to use sports knowledge to earn money, we believe fantasy sports is a way to showcase your in depth knowledge of the sports. It gives you bragging rights like no other. LeagueSX views fantasy as a fans engagement tool with two core pillars – contests and content.
What do you think is the estimate size of your market like?
Football is the biggest social phenomenon globally with more than 3 billion people watching FIFA world Cup which concluded in Russia earlier this year. For a simple comparison, highest ever viewership for a ICC match was for 2011 India vs Sri Lanka WC final at around 500 mn, while FIFA WC final 2014 was watched by more than 1.2 billion people.
How much investment went into your startup, when you first kick-started?
Being a B2C company, our product is capital intensive. Till date we have spend a little over 1 crore. While the first year company was bootstrapped while we were building our MVP, we have raised two rounds of funding till now. We have been blessed by excellent mentors and an outstanding team which believed in everything that we started with.
How  much do you wish to raise in this fiscal?
We plan to raise another pre Series A round of INR 6-8 crore. Our primary objective is to gain traction, exploring new revenue streams, strengthening our tech and content teams through the funding raised.
How many customers have registered with you so far? Could you share some possible statistics?
As of date, LeagueSX has more than 30,000 users with a very healthy MAU of 18 percent. Football fans engage with LeagueSX weekly to play fantasy football of their favorite clubs. Currently we are creating community of football fans who compete among themselves. As of date we are community of more than 180 supporters club in Asia and Africa, making us biggest of its kind.
What are your plans of scaling up?
We plan to reach to more than 1,00,000 users strong by end of December and create fuller and more engaged communities. We have been getting tremendous response from fans across the world and we are also looking at options of going vernacular.
Lastly, any advice for the next generation entrepreneur folks?
In my personal capacity I have two things I two word of advice for the wannapreneurs –   
1. If you don't hate your first product, you launched it too late. So please launch and keep improving. Speed is of paramount importance.
2. Have a co-founder or a team which will question you for everything. This helps you keep yourself on toes, looking at more perspectives and it provides and unimaginable emotional support.
Do you have entrepreneurial vision to support a sport? Share with us your unique story to get featured.