Love For Food Kickstarts Into An Entrepreneurial Journey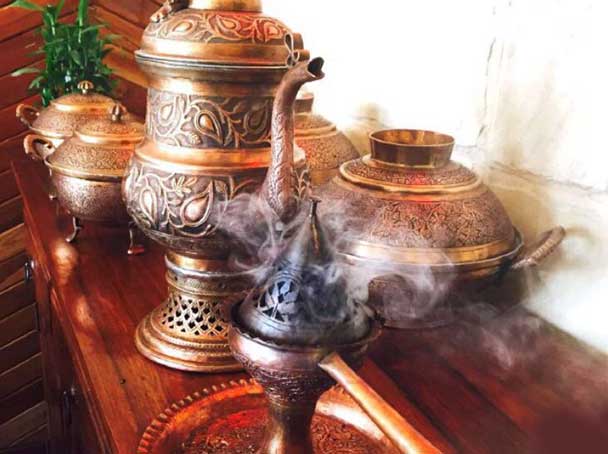 This entrepreneur serves Kashmiri cuisine in the Kashmiri way
Once a banker, he is a successful foodpreneur today. His banking expeditions had taken him to far-off nations. Tasting varieties of cuisines off-shore, he discovered that Kashmir traditional cuisine wasn't adequately available.
His discovery led him to the entrepreneurial world. Meet Nasir Andrabi - the banker who quit his promising banking career for entrepreneurship. Andrabi plans to take Kashmiri cuisine to the world.  
I Followed My Heart
The fact that Wazwan - a traditional Kashmiri cuisine wasn't adequately available made me sad. Wazwan is a Kashmiri cuisine and is a marker of our Kashmiri identity.
While staying abroad I often used to eat out and found that Wazwan wasn't available easily. I decided to bridge the gap and formed my venture Khyen Chyen(eat and drink) in 2014."
Uniqueness
"Just preparing Kashmiri cuisine is no difficult task. However, serving it in the traditional way is a challenge. We use authentic Kashmiri ingredients and the best Kashmiri Chefs(Wazas) prepare it. Tash and Naer, traditional copper utensils and the Tramis(a large plate used for eating together) are used. We make sure to serve Wazwan in the most traditional way, without any modifications."
Business Part
"Starting off in 2014, I had invested around 50 lakhs. We received an overwhelming response from the foodies. Their positive approach motivated us to supply in various weddings. 
On a global scale, we opened an outlet in Dubai and are wishing to expand soon." Beginning at an investment of 50 lakhs in 2014, Khyen Cheyen saw a turn-over of 2.5-3 crore in the last fiscal year.
Note For Fellows
Andrabi advises fellows to take the plunge into this huge ocean of entrepreneurship. "Create a unique entrepreneurial culture that would speak for yourself and your venture."- he says before signing off.
Do you know of a similar foodpreneur who serves cuisines in the traditional way? We would love to feature them on our platform.