Obo Cabs: Services, items at your doorstep, in less than a minute
Obo Cabs ushers in quick home delivery services.......
Obo Cabs announces the first-ever business venture in India as they plan to roll Obo-Swift Services in city of Kolkata to begin with and quickly spread to other states. The company claims Obo-Swift to be like a jinni that delivers anything and everything within 55 minutes. Meet this Dubai-based entrepreneur, Saurav Jhawar to know more about his startup journey.
The story unfolds
When I was in India around four years ago, I had joined family business of engineering after completing post graduation from St Joseph College, Bangalore. It was then that the idea of delivering items came to my mind. So without informing anybody at home, I gave away pamphlets in surrounding residential societies to make people aware of such a service. I started getting calls and many of the callers would talk about particular brand of products like sauces or groceries from their preferred store. And they also wanted it quick, very quick!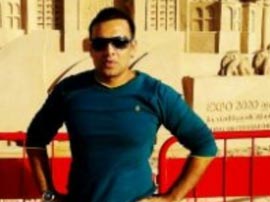 When I became a little known to the local vendors in the surrounding market, some of them started giving me their contact numbers wanting me to offer our customers their new products or make them aware about the discounts on their products. I wondered about the ways to keep customers aware of such offerings. We needed a way to bring forward the products/services to the right buyer by making them aware of new offerings and services and quick delivery too.
I remember an incident when I was running a grocery delivery service in Kolkata. After coming back from office I used to rush to do all deliveries from the calls I received in the morning. So when I used to ring the bell, looking at my attire, the customers used to question me that why I had come instead of the delivery boy. I used to make up some story every day - today he is absent or today he is busy, and some such. In reality, I didn't have any employee or delivery boy. Today Obo riders are my heroes and I have already added 80 Obo riders to Kolkata. Soon we will take the count to 220 riders.
The leap of faith

Since I was already in a family business that dealt with engineering, I was always told not to concentrate on any other ideas. But I kept dreaming about the new idea and wondered of ways to make it succesful. I needed funds to make the new work and to make money I left for Dubai and started trading for 'Industrial Equipment' under the brand name KONIG. Within a short span of time our hard work paid off and we started selling the most reasonably priced Industrial Equipment with 15 distributors all across UAE.
After three years, we ventured to Africa and tied up with Boda Bike taxi service. We also tied up with a Singapore company as third part for their back-end support for Delivery System. After five years, we are now ready to launch in India. My partner Madhuri who trusted my dreams and joined when I came to Dubai is the prime support behind Obo, both as an adviser and a fund provider. We have grown as a venture today and have offices in Dubai and Ethiopia.
How it works
Obo Cabs delivers anything and everything with 55 Minutes. We call it the 'Future of Sending.' Obo brings all services and items of your choice at your door steps. Obo connects the users to the nearest rider who brings office documents, parcels of any size. If one needs cosmetics or baby products or even the favourite grocery to be picked from your favourite store, Obo does it! Even if you are not sure about the store, we will pick up from the most reliable one! Also Tiffin from house- to- office is just a call away. Let's not miss out on designer clothes which you could select. One could even call for Doctor, electrician, plumber, car mechanic, gym trainer and even arts teacher.
OBO is more than just a delivery. On receiving requests from users for a particular item or services, Obo places the listed service/product providers as the first choice! A small food outlet which is well known only in their surrounding area will now be able to cater to more than just a limited area.  Also the designers who operate from houses will have a bigger reach. The idea is to put forward product and services to the right buyer and deliver them with just a click on mobile.
Facilitating inclusive growth
We are inspired and moved by our Prime Minister's approach for 'ease of doing business' in India. Large number of business houses and households could use OBO services. It would be a great time to work together. We always talk about India to become a super power someday. We could reach that point only when the small organisations/individuals grow rapidly and this could happen if only they are able to put forward their products and services easily. We are targeting Kolkata for the first launch and then Mumbai and Bangalore. Slowly we will spread to other states as well.
Could Obo Cabs be perceived as a threat to the online goods and services players? Do share your views.