SakRobotix plans to expand its franchisees across India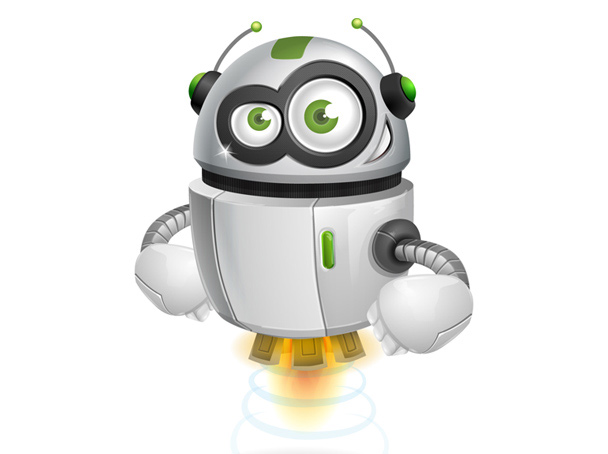 India could be the next robotics capital , cheers to SakRobotix . Read this piece!
31-year old Sakyasingha Mahapatra of Bhubaneswar is a dreamer. He aspires to become the world's best and biggest robotics manufacturer by setting up state- of-the- art robotics research centre and developing robotics products for each and every field. His ambition also includes finding and empowering the hidden talents of India in robotics and making her the next robotics capital of the world by engaging them into robotics research and development.
Following his dreams Mahapatra launched SakRobotix Lab in 2010. Want to know how his ideas took shape? Read on as he shares his journey with Baishali Mukherjee:
It all happened during a robotics session, where one of my students asked why Japan is robotics capital of this world and not India. That triggered an ambition in me and I promised myself to educate millions of people in India with robotics so that we can make India the next robotics capital of this world.  I was also highly inspired by Elon Musk of SpaceX and Sebastian Thrun of Google Driverless Car.
Research education business – a three pronged approach
SakRobotix Lab is a one-stop destination that provides hands- on robotics training through offline, has an online learning platform called www.GyanX.com, and sets up robotics club and robotics lab in schools and colleges. We also do research on various robotics products and offer SakRobotix franchises for STEM program and robotics training. Till date we have trained more than 1,00,000 students across India and aspire to take on board five million students to learn robotics. SakRobotix offers various hands on workshops for engineering colleges on robotics, microcontroller, embedded system, IoT, and PCB designing.

However, as a company we are basically into business of robotics where robotics education is a part of the scene. We are equally focused into robotics products. We are manufacturing various types of robotics DIY kits. Our key research areas include robotics into education, entertainment, agriculture, defence and home automation. We have various robots with us at prototyping stage and will soon establish a robot manufacturing unit at Bhubaneswar.
The growth chart
It has been a roller-coaster ride for years; as without money building a business has always been one of the biggest challenges. However, courage and commitment kept me going and eventually Bhubaneswar Tie Chapter and KIIT TBI promoted the company. We have also received angel investment from the well know HNI Dharmaditya Patnaik. Today we have come a long way and have had our share of awards which include making it to the top three promising startups award by Yi Innovex in 2015.
We operate both online and offline. Our office is at StartupCentre, IIT Bhubaneswar and we are expanding with our training centre franchisees across India. We have a core team of 25 passionate individuals and have plans to recruit more resources from college campuses as well as from various robotics contests.
Edu-tech is the way forward
India's edu-tech companies going to grow as global leaders in next five years as well, it will act a saviour to educate the rural India also. Edu-tech startups only can improve literacy in India. Traditional learning experience can leave many doubts among the learners; however, cutting edge content prepared by various white board techniques, with animations will emerge as more feasible way to learn things faster. It also creates interest among the learner an excitement of learning. After all, why to write a book in 2017, and not create an online course at Gyanx.com?
How would the world of 'Artificial Intelligence' and robotics impact our employment scene? Please share your views.