Here's a Startup That Plays 'Cupid' to Other Startups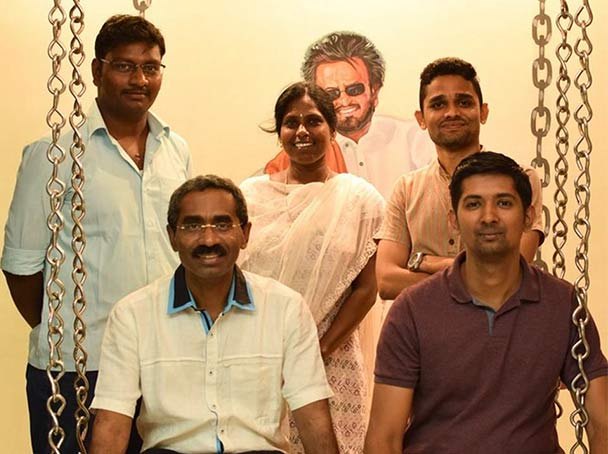 Early stage startups, listen up! Here's YNOS Venture at your service!
As per a recent report by Nasscomm, India shows up to be the 4th largest base for startups in the world. While top VC firms have been contributing coherently in the startup space off late, early stage startups still lag behind. YNOS Venture Engine CC Private Limited stretches its hands wide to assist startups jostling for funding.
In a candid chat with IAAE staffer Gairika Mitra, Prof. Thillai Rajan, founder, YNOS Venture Engine CC Private Limited, speaks about his plans to help the startup ecosystem. Edited excerpts:
The Process
IIT Madras has incubated a startup that aims to help other startup founders navigate their root to success in the early stages of their ventures. Their initiative is to enhance the success of early stage startups by using updated techniques based on Machine Learning (ML) and data sciences.
The startup ecosystem has been growing tremendously; investors have been contributing immensely, but the early stage startups continue to remain in the backseat. YNOS Venture strives to bridge the gap and improve the success margin," says Rajan.
Further speaking about the venture, Prof. Rajan said that, "The early stage startups lack relevant information and decision-making analytics. YNOS uses research insights and technology to provide information and intermediation services for early stage entrepreneurs. Using advanced maker analytics tools, our platform provides estimation of valuation and also identifies appropriate investors for that particular startup."
Statistics
In 2013, about 15 IIT-Madras faculties were involved as startup founders, advisory/minority shareholders or mentors. The number has escalated to 60. This list includes faculty members who are directly involved in startups incubated at IIT Madras.
Finances
YNOS Ventures operates as a bootstrapped venture. They have received grants from IIT Madras.
They have recently on-boarded about 100 startups pan India, and are specially catering to startups from Tier II and Tier III cities.
Before Signing Off
The presence of faculty members in the startup team, even as minority stakeholders can give confidence to funding bodies or agencies in the technology, says the IIT Madras Incubation Cell (IITMIC).
As for YNOS Ventures, Prof. Rajan says that they would like to see themselves as a technology investment bank for startups.
While incubation centres have been developed by prime institutions such as the IITs, startups should make the initiative to pace faster. Incubation centres like these would help startups gain momentum faster.
Do you think startups like these would help fetch funding for the startup ecosystem? We would love to know your opinion.