Just Swipe Right, and Get Hired!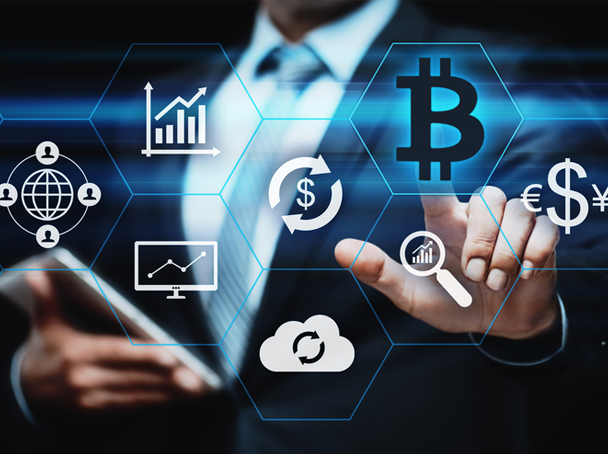 These entrepreneurs ensure your dream job reaches  just by swiping right! Read on!
What if we tell you that finding your next job is as easy as finding a suitable date? Too far-fetched it seems, right?
To address this problem and help out the millennial folks with the perfect match-making (match-making being a metaphor for job search), husband-wife duo Jyotirmay Kanthal and Rimjhim Ray founded Spotle.ai early this year.
Talking exclusively to Sub-Editor Gairika Mitra, the entrepreneurs share how AI (Artificial Intelligence) has become the talk of the town, and how the future is tech-enabled. Edited excerpts:
Love for Computers, Turns into Business
Both Kanthal and Ray are Jadavpur University alumni from the computer science department. Prior to Spotle.ai, they were associated with 'Unmarketeer' – a creative digital agency, where they had catered to a lot of SMEs (Small and medium-sized enterprises) and startups. '
When asked about their plunge into the ocean of entrepreneurship with their recent project Spotle.ai, they said, "There lies a huge pool of talent across the globe, and our job is to help them fetch the right kind of job. We are the liaison between the employers and the employees."
The Product
Spotle.ai, previously known as Frapperz.com is an AI-powered talent network that matches talent directly with the top hires and hirers. The millennials and Gen Z comprise their target audience.
As the name signifies, Spotle.ai uses Artificial Intelligence (AI), Machine Learning (ML), and predictive modelling to analyse an individual's moving career graph and aspirations. It accurately matches professionals and opportunities contextually, with a quick turnaround time. For the perfect job opportunity, individuals get to right swipe for the job they are interested in.
Uniqueness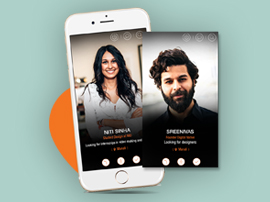 Spotle.ai uses several pictorial representations that create an engaging and soothing effect on the eyes of users. Also, the platform opens the ground for suggestions, like there are suggestions on Amazon and Youtube. They are soon coming up with the mobile version of the app. As of now, the web version is live. Rimjhim said, "Since our product is dedicated towards the millennials and Gen Z, we are adopting a more visual style of representation, rather than having traditional tabs."
Numbers and Finance
Spotle.ai has received an undisclosed amount of funding from an Australian investor. They had pumped in 50 lakhs approximately, while kick-starting this June.
The founders claim that they have reached over 200,000 users so far, and approximately 5,000 matches are happening on the site every day. Their tech team headed by SK Mumtajuddin and Mousum Dutta, are striving hard to up the number game.
The Next Milestone
To quote Rimjhim, "Failure needs many excuses, but success only needs one reason. There is a lot that we can do in our lives, and we must take the next step."
Spotle.ai aims to have 10K visitors aboard per day, and churn a turnover in millions, in the next three to six months. "Till that time, there is no resting," concludes Ray.
Surely, success only needs a reason, and it would find its way…
With the continuous improvement in technology, the job search becomes quite smooth.
Are you fidgeting with your phone and hesitant of sharing your bit? Please press the 'send' button and put gairika.m@start-guru.in in the 'To' section! And we will meet soon…