'HOBBYCOOK' is in talks with an investor
Sumptuous home food, served at work
Executives working away from home often end up binging on food, low on hygiene and quality. They get bored of the same more often. It is just this issue, HOBBYCOOK, Ahmedabad-based startup is looking to solve.
The company aims to provide multiple meal options to the urban working professionals. HOBBYCOOK connects customers to passionate home chefs who are mostly housewives.  It gives the latter a platform to showcase their skills and earn an income. It gives them identity and independence. Currently, they offer services in Ahmedabad.
Neel Shah, its founder is an engineer and an MBA from IIM Kozhikode. He has over ten years of experience. He has spent around four years in a dairy and beverage company. He realized that food is a year-round product. It is unaffected by recession, season or discounts. And that is how HOBBYCOOK came into being. In a chat with Larry Bradley he speaks more about his venture.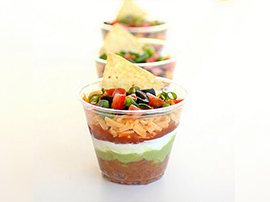 What is cooking? The initial Investment was about Rs 15 lakh which came from my savings. Rs 5 lakh went into the website. Another Rs 5 lakh went into marketing, branding and packaging. The last five went into team and operating expense of first six months. We have multiple categories of offering. Executive lunch packs are cooked and packed by chefs at their own homes. We pick, aggregate and deliver to the consumer. A consumer can every day see a new menu and select his or her meal. The order needs to be placed by 11am and the lunch is delivered by 1pm. We do the packaging, sales, marketing, delivery and cash collection. Our chefs cook at the comfort of their own homes.
The money matters
We charge a commission on food items sold. For meals, we invest in packaging and delivery. We remove these and product cost to get our gross margins. Our chefs are usually subscribers who pay us advance making us predict sales easily. We also have corporate and schools as our customers who give us good bulk business. Our chefs are paid out on a weekly basis.
Quality is the key: We have intense screening programs and checks and balances. We visit the chef home / kitchen and try out multiple items.  If satisfied, we give the chefs a free hand. Luckily we have not received any complaints so far for poor quality. Packaging is all given by us which helps us standardize it. We pride ourselves in terms of quality, hygiene and timely delivery. We have one person delivering at multiple locations helping us reduce our delivery cost.  Routing algorithms ensure there is no delay in delivery for any of our customer. The development process is still on.
Planning ahead: We are in talks with an investor for our product division which we would be placing in retail. Other than that, we have multiple plans of expansion and need investment to accelerate growth. We feel homemade food could be the perfect gap between junk food and boring healthy food and help people live a good, happy life.
Would you be interested in investing into a home-cooked food delivery startup? Do share your views.