Just a tap to get you 'LoanTapped'…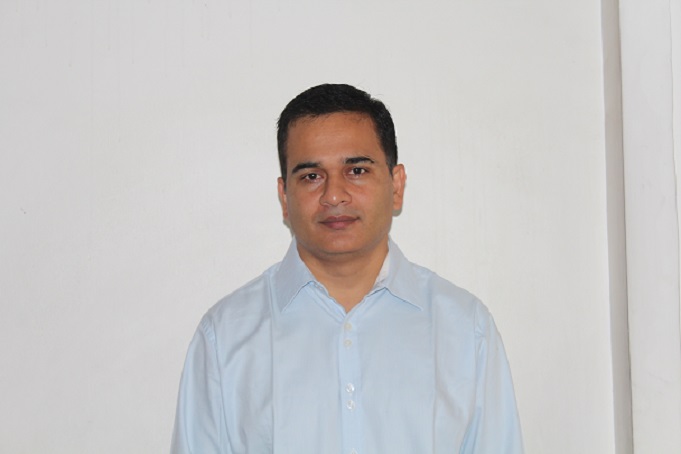 Loan delivering startup 'LoanTap' ensures that their customers get loans with great ease!
According to a recent report by NASSCOMM, the Indian fintech market is expected to grow at a CAGR (Compound Annual Growth Rate) of 22 percent in the upcoming five years. And a KPMG estimate reveals that the transaction value for the fintech sector was approximately valued at $33 billion in 2016, and expected to grow up to $73 billion by 2020.
LoanTap - an online platform committed to deliver flexible loans to salaried professionals, features in the above genre. In an elaborate tete-a-tete with Sub-Editor, Gairika Mitra, founder and CEO, LoanTap, Satyam Kumar tells us how this solution is different from the rest.
Edited excerpts:
How did the idea of starting LoanTap occur to you?
As an ex-banking professional and a veteran, I have been familiar with the shortcomings in the traditional lending sector. So, unlike other startups identifying a few gaps in their sector and solving the same, in our case, there isn't one but multiple experiences that urged us to launch LoanTap. For instance, when customers apply for a loan, they aren't aware of the amount they are eligible for. Likewise, there are several other shortcomings that were waiting to be addressed.
Along with my partner, a former tech professional, Vikas Kumar, I realised that there was a pressing need for credit solutions in the upwardly mobile salaried segment, for acquiring assets or for personal consumption.  We wanted to redefine the retail asset distribution model by eliminating the information gap between lender and consumer, and break the clutter of direct sales agents and brokers driven by short-term goals. So, we integrated our respective specialisations in retail loans and technology domains to create a consumer-friendly credit facility in the competitive fintech space. Hence, LoanTap was established. Apart from the turnaround time, system had multiple discrepancies in credit assessment that led to creditworthy individuals not being able to avail loan from financial institutions.
How do you portray yourself as unique in the market?
LoanTap is a fintech platform delivering flexible EMI free loan products to salaried professionals. It uses technology to deliver smart and innovative products for millennials. We offer unique products like Personal Overdraft, EMI Free Loans, credit card takeovers, advance salary, etc. The unique product portfolio and customized products like EMI free loans for consumers have gained a lot of praise.

We have also maximised the use of technology to enhance our credit origination from credit profiling to the final loan disbursal, thereby ensuring that a loan reaches every applicant within 36 hours of the initial loan application. This approach has also enabled us to minimise our operating expense, which we directly and indirectly transfer to our consumers.
LoanTap is also one of the few start-ups in India, that has become profitable within 2 years of operations.
What kind of investment went in when you first started?
We have always had a mixed bag of investments that included both debt and equity. Our first round of investment was by Kae Capital, India Quotient, IFMR, MAS Finance, and Muthoot Group, in addition to some HNI (High Networth Individuals) Investors.
Now that you have received funding from Shunwei Capital, what are your plans of expansion?
We will continue to bring new products to the market, which we feel is the need of the hour. We are currently working on 'Do It Yourself' kind of loan products in personal loan space and two consumer durable products to be introduced in the current financial year. One of our loan products will also address a core need in SME Sector, and will also herald our entry into that segment
 How much turnover did you see in the last fiscal? How much do you wish to make in this fiscal?
LoanTap has been growing quite rapidly - Its loan book has increased by 6.7X in the last 12 months.  However, it has coupled this rapid growth with prudence to create one of the few fintech startups, which became profitable in the second year itself. LoanTap also enjoys one of the lowest OPEX and CAC (Customer Acquisition Cost) in the industry.
What is your long-term milestone like?
At present, LoanTap is largely focusing on the urban demand coming from salaried professionals, with its business footprint across 13 cities in India. Five years from now, we can see ourselves making deeper inroads into tier II and tier III markets and diversifying our loan offerings based on customer requirements.
If you feature in the above category, why wait for your story to be told? Please draft a quick message and send it across to gairika.m@start-guru.in, and we will take care of the rest!