'Unit Level Economics Should be the Primary Goal of an Entrepreneur'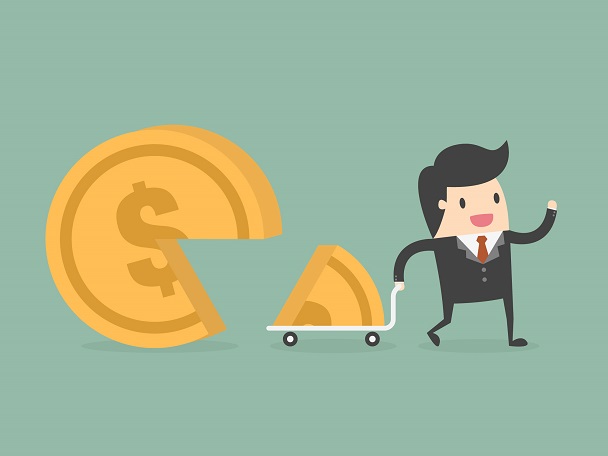 Entrepreneurship is no child's play! Certainly not when you are leading player in an industry that's booming!
According to a recent survey, India has one of the largest producers of automobile in the world; with an annual production of 23.96 million. The automobile industry accounts for 7.1 percent of India's Gross Domestic Product (GDP).
Launched in 2016, CarToq was created to disseminate engaging automobile content; that is targeted not only at just future automobile buyers, but also owners. In a quick chat with Sub-Editor Gairika Mitra, founder Nitin Srivastava talks of his entrepreneurial expedition ahead.
Edited excerpts:
Tell us about CarToq and how unique is it from others players in the market?
CarToq is a comprehensive online media platform which serves as the go-to resource for car/bike buyers, owners and enthusiasts. CarToq is currently India's fastest growing platform for automobile buyers and enthusiasts. With 100 million page views and approximately 3 minutes spent per visit, CarToq today stands as the leading destination for automobile enthusiasts and owners in India.
Unless one is a car expert, it is very difficult for a person to get the right kind of advice about which car or bike to buy. We tend to rely on our friends and family network to help us decide, but that's not always the best option for everyone. We wanted to solve the problem of making car advice accessible to the non-expert, by giving them easy access to useful and jargon-free information.
On one hand, sites like TeamBHP and Autocar cater to enthusiasts, while others like carwale, CarDekho focus on selling cars. We at CarToq, focus on engaging audiences - both owners and buyers - with car and bike related stories that talk about buying advice, news and auto-related entertaining content.
What do you think is the estimate size of your market like?
There are over 5 million buyers of new and used cars every year. Car buying happens over a period of 3-4 months, so at any given point, there are about 15 million potential buyers in the market. Then, there are owners of existing cars who are also interested in knowing more about how to modify their cars, what accessories to buy, which cars are trending, etc. That is another installed car owner base of 60 million people. So the total addressable market for us is close to 75 million people every month.
How much investment went into your startup, when you first kick-started?
We have invested over $1.5 million.
How much do you wish to raise in this fiscal?
We intend to raise $5-$7 million in Series B.
How many customers have registered with you so far? Could you share some possible statistics?
At present, our platform has a reach of over 25 million unique audiences every month, across our web and social media properties. CarToq's current audience base comprises of 80% males and 20% females, with 48% of the audiences belonging to a high online spending age bracket of 25–34 years, followed by 24% aged between 18-24 years, and 16% aged between 35-44 years.
Our Hindi platform that was launched earlier this year, targeting audiences in Tier II and III cities in the country, has grown by 100% month on month, crossing over 3 million visits in July 2018 (source- Google Analytics), making it the fastest-growing platform in this vernacular category. Our Hindi platform's digital audience currently comprises 78% male and 22% female from Tier II and Tier III cities. Interestingly, nearly 75% of this vernacular speaking audience is in the age bracket of 25–34 years, followed by 10% aged between 35- 45 years.
What are your plans of scaling up?
Growing at an aggressive rate of 20% every quarter, we are set to increase our audience reach, i.e. number of unique audiences monthly to over 30 million before the end of 2018.  We believe that regional language audiences will be a much larger in numbers than English. We have already launched our Hindi platform and aim to launch more vernacular CarToq platforms in the next few months.
In addition to this, we will continue to strengthen our proposition as the leading engagement platform for automobile brands. Considering brands are already beginning to see CarToq as one of the most effective Top-of-the-Funnel media solutions to tap the growing audience base of existing and potential buyers, we will continue to roll out innovative audience engagement advertising solutions via digital and social media for automotive brands in India.
Lastly, any advice for wannapreneurs?
Entrepreneurs should focus on unit level economics as the primary business goal. If your business model does not achieve that, go back to the drawing board and revisit assumptions about the need you are addressing, and the customer's willingness and ability to pay.
This was Nitin sharing his bit in the voyage towards entrepreneurship...
We are eager to hear about your story too. Shoot out an email at gairika.m@start-guru.in, and we will do the rest!