This VR-Based Startup Redefines The Concept of Designing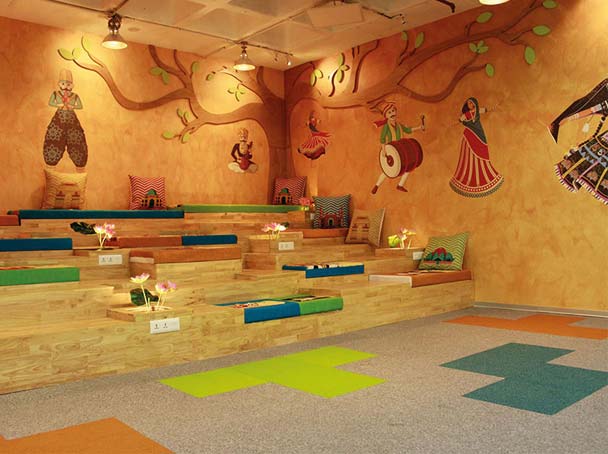 Flipspaces – a VR-based startup in interior designing strives to be the 'de facto' brand in VR technology…
In an era where the entire globe talks digitisation, the field of design has shown a considerable change too. And here's a virtual-reality-tech-based startup that aims to disrupt the way of traditional designing.
Talking to Gairika Mitra, creators of Flipspaces, Kunal Sharma, Ankur Muchhal, and Vikas Anand narrate their experience behind being entrepreneurs.
The Company
Flipspaces is a Virtual-Reality-Tech-based design and contracting venture that aims at disrupting the way consumers design and execute the interiors of their spaces.
"Combined with our contracting arm, which consists of our own product manufacturing capabilities and curated vendors network, we come in as an end-to-end design to execution partner for companies looking to build their office and builders looking to differentiate their residential or commercial projects, or players in the managed working space market", says Sharma.
Open Office Design
Gone are the days when office space meant small cubicles. These days, people operate out of open office spaces. People tend to spend about 10-12 hours in their offices these days. "Somewhere, the office has to become a part of their, as well as the brand's personality".
Flipspaces has created garden themed offices, meeting rooms inside a bus, and a Kerala themed cafeteria in one of the offices for a brand.
"We go and study every brand, understand their basic requirement, and see what the employees want in terms of office designing. Some of the stuff we have done has been chosen for multiple design and architecture awards."
Finances
The founders had invested about 5 lakhs to start-off. The company saw a turnover of 3-5 crores approximately over the past 4-5 years. They are willing to make a turnover of 200-250 crores in this fiscal.

Clientele
Initially, when they kick-started, their clientele consisted startups only, and now most of their clients are from MNCs. Razorpay, Reedseer, Times of India, Tiny Owl, Ziffi, Chaayos and DHL are some to be mentioned.
Their recent projects include one with Radio Mirchi. The plan is to design the office with an unconventional touch. The reception table would resemble an old radio and there would be a 6-7 feet radio, which people can play as per their convenience.
Expansions
Flipspaces recently announced its extension 'Flipstore', an online portal for discovery of commercial interior products and designs with over 2 lakh products manufactured and sourced on the platform.
"Commercial Interior is a $5 billion industry in India and yet there is no online platform for the discovery of commercial interior products. At Flipspaces, we are levelling up by creating a full stack model for commercial real estate interiors, fulfilling the promise of seamless product discovery, which is VR-tech-enabled", concludes Kunal Sharma.
Watch the video below for a live demonstration.
Surely, the world of startups is a plethora of new cultures and technologies. We would like to hear about the culture at your startup too.
Mail us at gairika.m@start-guru.in