#WomenpreneurWednesday – Aprita Khadria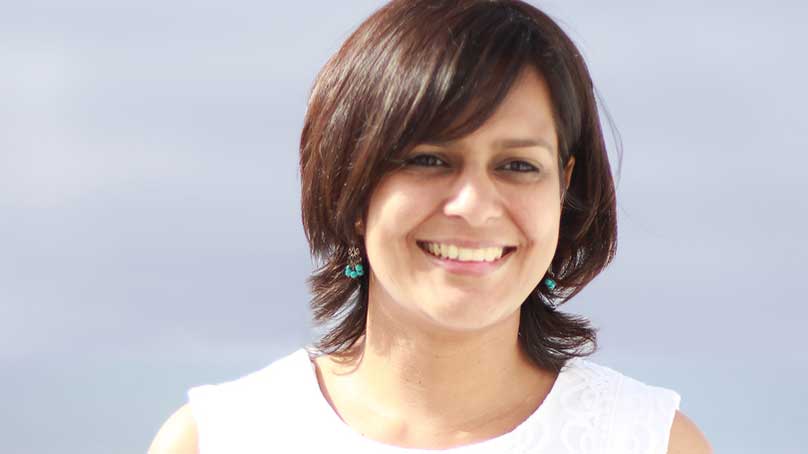 One might think twice before stepping onto the startup field but not this entrepreneur! With ideas in her head and great experience in her hand, she took on not one but three entrepreneurial ventures.
After quitting her job in 2012, she set out on her journey with her husband and few friends. She started with Barefoot, a brand consultancy firm for startups. With a mere 4 member team, she helped new firms who could not match up with their bigger counterparts. With affordable prices and focused attention given to each client, Barefoot was a huge success amongst the startups.
Next on her list was the logical reasoning game, Signist. Developed at her app development company Bezzerk, Signist was not only successful as a puzzle book but it also went on to being listed as one of the best games on Andriod and iOS in 12 countries. It was also shortlisted by the Facebook Start Bootstrap track program!
A great believer of working beyond profits, Arpita's latest venture is her NGO, Give Freely, launched in January 2016. It is not your regular NGO. Unlike others who seek monetary donations, Give Freely helps other NGOs obtain their requirements! She made a platform where NGOs can list their requirements (i.e furniture, food, clothing etc) and interested donors can reach out to them to make the donation! Similarly, donors can list what they can provide to the NGOs as well. Especially at times of need, like with natural disasters, such initiatives can be life-saving.
With her philosophy of 'Think big, Start small, Act now', she has managed to make her entrepreneurial journey highly worthwhile so far. However this is not the end for Arpita Khadria but only a start. We hope she achieves even greater feats and becomes known as the next big serial entrepreneur!
Have an inspiring Womenpreneur in mind? Tell us and we will feature her in the next #WomenpreneurWednesday!