Celebrating 19 Years of Entrepreneurial Thinking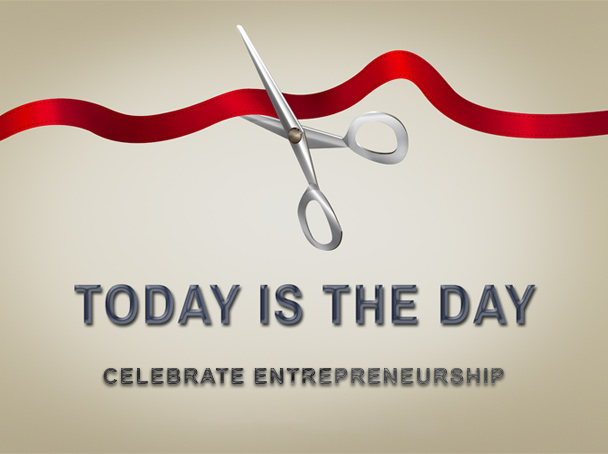 By Satish Raju, Founder & Director, Guru Media & Entertainment Group
Being self-employed or as we know it now - being a start-up entrepreneur is very cool. An aspiration that connects countless dreamers with imprints of established success stories burning in their minds and a yearning to emulate, bedded deep in their hearts. These days, we have start-up forums, networking units, co-working spaces, investors recognising ideas, and certificates of acknowledgement; "Congrats! You are an entrepreneur!".
There is no better time than now for celebrating "the spirit of freedom". Rightly so, this era can be called "The Entrepreneurial Revolution".
The last two decades gave shape to where we are now. And personally, I do believe that I had the best seat to talk about this.
When I started out 19 years back, there was no glory in entrepreneurship. In fact, similar to the case of all Indian middle-class boys, my family felt I won't get a girl. Why would a father give his daughter to a guy who's not consistent?  
THIS DAY, 19 years back, I submitted my crudely designed invoice around 11.30 AM for a copy consultation job.
And presto, I am entrepreneurial!
I didn't know that then. There was no grand plan. Hell, I was barely starting out in my career, so it was more of learning on the job. All I wanted to prove then was that I can be creative. Coming from a finance educational background, I lusted for words over numbers. It was not easy to branch out… and looking back, my stubbornness came in handy then. With time, I and most of my world accepted this stubbornness. 🙂
So, like many before me and many more from the same stream - we are simply a large tribe called "accidental entrepreneurs".
I want to stay away from clichés. Especially the "Here I am and the rest is history" kind. It dilutes the energies that represent insecurities, the people who helped me, a sense of timing, and more importantly, the failures.
I take this moment to acknowledge, what might have worked right so far. The observations are not engraved on stone. I believe in change. But to change, for the sake of change is wrong. If what I did is working fine, why disturb the Universe! 😉
SO, READ ON:
YOU ARE ON A SELF-DEVELOPMENT JOURNEY
Yes, it highlights all your strengths and weaknesses. At times, it can get hard. Sometimes you go from, I got this to I give up within a few seconds. You learn to rely on yourself because you have no boss or manager, or company to blame for your failures. Somehow, it feels to me that you are growing up and even though I am an adult, I feel like I have grown in the way I make decisions and in the way that I prioritize. You work longer hours, you are in fact working all the time. You have parallel thoughts running their course and screaming for your attention. STOP. GO ON. All this sitting at the beach and doing nothing that people talk about is not true, but you do what you love. And if you do what you love, it does not feel like work, it is an extension of you, so time is measured different.  
YOUR CIRCLE OF FRIENDS WILL CHANGE 
Yes, it does. You go from employee to entrepreneur. You will mix with other entrepreneurs or people who think outside the box. Some of your friends might even think you have gotten insane or they are out to advice how you can become "normal". Some talk behind your back. People were asking me why you cant be like others? They map a life timeline for you. With stability, marriage, children and all the way to retirement.
Bless them all. They will never see the world that an entrepreneur sees. He or she who's constantly driven to solve and do something bigger than themselves. To channel that belief through others. If someone tells me I cannot do it, I get fired up and will prove them wrong. It fuels my fire.
WORKING FROM HEART WILL BE MY ADVANTAGE
I planned a bit how to go self-employed. I made sure that I can survive and had some money but apart from that, I went for it. I remember selling my last Mashreq Bank Certificates to pay the next rent. After that, it was pretty much against the wall. Some people would be scared and question if this is the way to go for, but I believe over-planning actually would have prevented me from becoming an entrepreneur. If you are honest, you never can plan anyway; things are changing at the speed of light.
I take chances on people. Without trust, you can never move up. At any given point of time, I am on an average taking chances with FIVE new people in one accounting year. Luckily, two of the lot have continued to become diamonds. And that's a decent score card.
YOUR THICK SKIN IS YOUR ARMOUR
There are people out there who will judge your every move. They will ask you if you made it yet or even how much you are earning. You will not be rich in the first year, and in all fairness, you can never put a date to that! You will learn how to minimize, and you definitely will not go to parties a lot or spend your money on unnecessary things. I do not know where people got the idea from that as a new entrepreneur you need to earn lots of money straight away, or you are a failure. Persistence and patience is the key. I learned to not listen to these kinds of people. You also learn that you can survive with very little money a long time. I got my own car five years later than my circle of friends. And I had to pay in full because even then, businessmen don't get loans without collaterals.
YOUR RELATIONSHIP WITH THE MONEY
If you decide to go for becoming an entrepreneur because you want to be rich, then I ask you to think about it again. I did not make this decision to become a wealthy person. I wanted to live my passion and earn an income with the work I love. A lot of entrepreneurs choose their niche only because they believe they can make a lot of money. Needless to say that they will burn out after a while because once you remove the money-motivation, or hit a roadblock... they give up. It is not about the money; it is about doing something you are passionate about!
Having said that, entrepreneurship is all about the money but in a different context. How much you make has lesser significance than cash flow management. If I need to sustain for 19 years, every month in every year should be covered. Start covering yourself for first two months, till you grow to cover yourself for every new chance you take. MASTER CASH FLOW. MASTER ENTREPRENEURSHIP.
YOU ARE A DRAGON, IF OTHERS BELIEVE IN YOUR MYTH
When you are passionate about what you do, you grow this sincere belief in your mission. With this, you also attract people who believe in you. Yes, you start inviting the people you need around you. In the bargain, the energies mingle and the shape of collective destinies get intervened. It always baffles me how that happened. With the right support, you learn more about how to run your business. 
The 19 years is a collective win… cheers to the people, the partners, to people who left for their own journeys, to the people who didn't fit in, to the current lot of magic-makers, who continue to live & dream the vision ahead.
Like your own very life, each business journey is unique. So, my fellow entrepreneurial thinkers, it is a marathon. Someday, when I put my shoes in the cupboard one final time, the win will be to see the runners running. And more runners, running on…