Ways to Market Your Business on a Limited Budget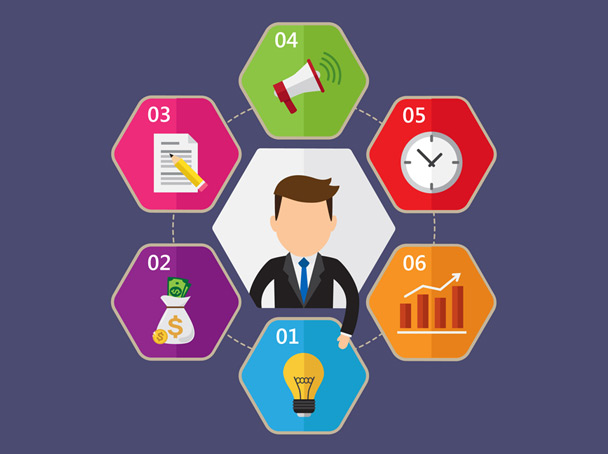 'Know yourself' and 'know your customer' also
By Anand Rajendran, CEO and Co-Founder of Zoplay
With the economy recovering from the effect of demonetisation and the money coming back in circulation, businesses are again moving forward and customers are coming back to businesses. So, now is the time to relook your marketing strategy because, in spite of what has happened, businesses need to conserve cash to be able to survive as the old ways of marketing a business which seize to exist, like advertising in a popular daily or taking a high street location or being visible where the customer was and expecting them to do business with you, are changing forever because, one sure impact of demonetisation is that we are going to become an increasingly digital society. The focus right now should be on fine tuning your product line keeping in mind the customer feedback because until the product is right, no amount of marketing can help.
For this, I think businesses need to relook at two things; one being 'know yourself' and other, 'know your customer.'
Know yourself
So, when a customer buys a product, the old formula of price placement & promotion does not carry the same impact as customers are well- informed and have the world at their fingertips through their mobile phones. They research products by reading descriptions, watching videos, researching your official website, social media pages, third-party testimonials, customer reviews & gather all kind of information about you, before making a buying decision. Therefore, it's your responsibility to understand what people are searching for and be able to deliver the right message for the keywords searched for.
Sometimes, a lot of businesses may be surprised to understand startups or they may be surprised to know what people are actually searching for when they land on their website. For that reason, tools like 'Google Analytics' are of prime importance as they give you rich keyword data of where the customers are, what keywords they're searching for, how they landed at your website, what kind of media they're consuming, how did they travel through your website, etc. Therefore, these tools are essential to help you understand yourself and how the market perceives you, rather than just thinking of how you feel about your products or services. So, try and understand how the customer perceives you as a business and then, for those keywords, create rich, valuable content.

Know your customer
Relook at your old marketing strategy of advertising in a newspaper and expecting people to respond. Today, that strategy is like shooting darts in the dark and hoping something will stick. Presently, when resources are short and you need to ensure more value for the money you invest, the first thing you should know is- your customer acquisition cost. This includes the costs to acquire a customer which should be significantly greater than your lifetime customer value, how much does he add to the budget top line and bottom line and so, according to your calculation which should be clearly defined, you can understand how much are you willing to pay for a customer acquisition.
Considering this, you could use tools like Google AdWords, Facebook, Social Media Marketing, SEO and Content Marketing, to get to where your customer is. So, when your customer is trying to search for products or services which you offer, you should be highly visible. If you're a local business, try and understand your customers' movements &preferences to convert them at a cost effective price.
Marketing methods for the startups
One has to develop the brand properly. In this world endless competition, branding is everything. Your name, logo, strap lines need to stand out from the crowd and really be different from what others are doing.
Conventional methods of marketing including print advertisements, outdoor hoardings, television commercials etc are not for start-ups. Fledgling businesses should market their product through leaflets distributed inside the news papers and by having an aggressive PR exercise to get noticed by potential customers.
Social media is the route for new business to market their brand. People must discover your product and the brand should have strong online presence i.e. Social networking platforms, blogs, website etc should be extensively used to build the brand.
Another significant element for marketing is customer feedback. This helps in a good way to understand the viability of the product, its acceptability and demerits. Tracking daily feedback from the customers is very important and working on it accordingly is the way forward.
How do you market your business on a low budget? Do share your tricks with us.