Co-working: The New Way Forward?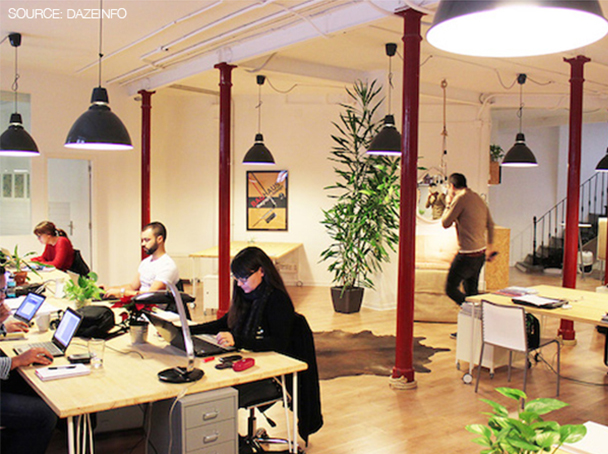 Co-working spaces have been thriving in India and the numbers say it's going to grow thicker day by day!
While a few days back, we talked about how open office spaces have become the trendsetters, here's another cult that has challenged the concept of traditional office spaces. The concept of co-working is disrupting the traditional way of doing business. As per a report by ET Realty, about 13 million people are expected to work out of co-working spaces by 2020.
A Jones Lang LaSalle(JLL) India report showed that the growth of flexible office spaces is expected to grow by 40-50 percent in 2018 alone. This would fetch an estimated investment up to $400 million. Freelancers and SMEs are expected to contribute 1.5 million user's worth of demand, while startups will bring demand up to 1,00,000 seats by 2020. The report further indicates, that the top 6 cities will require an estimated 5 million seats in co-working spaces, while, 8.5 million of the projected demand will be in Tier 2 and 3 cities. Some factors that emulated this kind of a practice are cost-effectiveness, flexibility, and the alluring facilities these spaces provide.
Let's look at some of the popular co-working spaces that are in vogue today: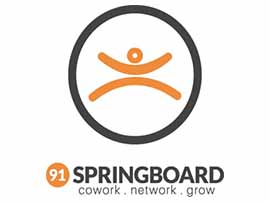 91 Spring Board:
91Springboard was founded in 2012 by Anuj Pulstya, Pranay Gupta, Varun Chawla, Deepak Sharma, Anand Vemuri, and Susan Lim. It began operating in Delhi in 2013 and has since grown to seven cities with hubs in Delhi, Gurugram, Noida, Hyderabad, Bengaluru, Navi Mumbai, and Mumbai. Currently, 91springboard is working with over 300 companies and over 1,000 co-workers. In August 2016, 91springboard raised an undisclosed amount of funding from Khattar Holdings, ThirtyThree Investments, and others.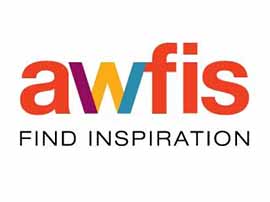 Awfis

Founded by Amit Ramani last year, Awfis offers customers the facility to book workplaces for a period, ranging from an hour to eleven months, across cities such as Delhi, Mumbai, and Bengaluru.
The company has committed a total of $10 Mn investment to expand its business in order to support its aggressive growth plan.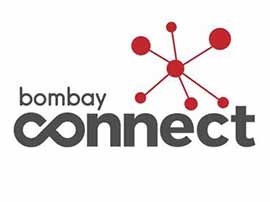 Bombay Connect
"Bombay Connect aims at creating co-working spaces that nurture ideas and people, making good things happen in the world," as their website mentions. People working there say that these events help them make lucrative connections in the professional space.
CoWrks
Bangalore-based co-working space operator Cowrks claims a 250% growth in less than 2 years. It is looking to establish 23 operational centers across 2.5 million sq. ft. by the end of 2018. They also plan to expand the CoWrks community by 25,000 members across locations in major cities. Cities like Delhi-NCR, Pune and Hyderabad would be included in the list. By 2022, they aim to expand across 20 million square feet nationwide.
We Work
WeWork is a global network of workspaces where companies and people grow together. They are creative in their approach, and provide an interesting environment to work in. Currently, they are in talks with Goldman Sachs and Warburg Pincus to raise up to $200 million as per an ET report.
Summing up, it's worth saying that the world of starups is witnessing a sea of changes indeed. And these spaces open doors for startups to co-work, co-live and co-progress.