Hey, Kerala Startups! We Have a Good News for you!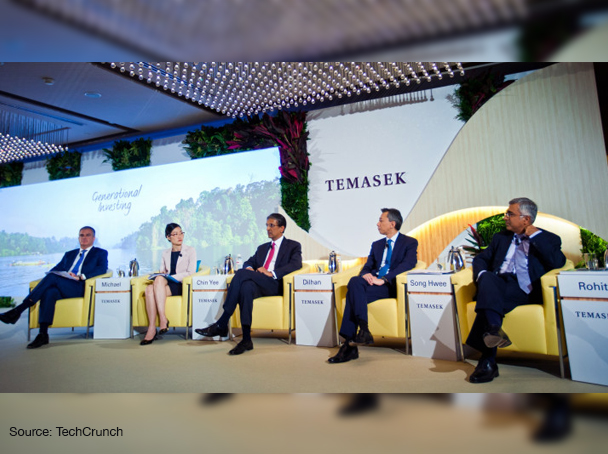 A digital transformation solution company, UST Global has raised $250 million from Singapore's sovereign wealth fund Temasek. The deal values UST Global at over $1 billion. The investment firm has shifted from their core domain of investment this time. They are usually seen to invest in infrastructure, financial services, consumer business, etc. They also have stakes in firms like Bank of Singapore and Alibaba Group.
UST Global would use this money to fund global expansion. UST Global also runs an innovation lab called Infinity Labs that operates in India and overseas. The UST Global team is looking forward to actively work with the Kerala-based startups. CEO, Sajan Pillai says the company is willing to bring in a variety of things that includes funding, accelerators, and market presence, to help these companies. He further said that the company will be focusing on finance, retail, hospitality, and education.
Now let's have a sneak peek into the startup scenario in Kerala. The state had been focusing on building tourism in India, now they are single handedly focusing on developing the startup community. Kerala Startup Mission (KSUM) aims to expand its entrepreneurship development schemes to address the missing links in the startup ecosystem. Besides helping rural innovators, the cell has also created a framework to help professionals and college startups to establish startups. As of now, KSUM has funded over 100 startups, ranging from 2 lakh to 20 lakh.
The state also has its own incubation centre in the name of 'Startup Village', launched in 2012. Besides proving for infrastructure, Startup Village ensures entrepreneurs get aid in training, networking, mentorship, and connection with investors for funding. The Entrepreneur magazine has ranked 'Startup Village' in the first position as India's best startup incubator. Since 2012, the incubation centre has supported about 590 incubatees in Kochi and 200 in Vishakapatnam.
At this juncture, the presence of a biggie like UST Global backed by Temasek would help aggravate the startup ecosystem in Kerala. In the next five years, the state has the possibility to give competition to metros like Bengaluru, Mumbai and Delhi.