TruckHall intends to make your journey smoother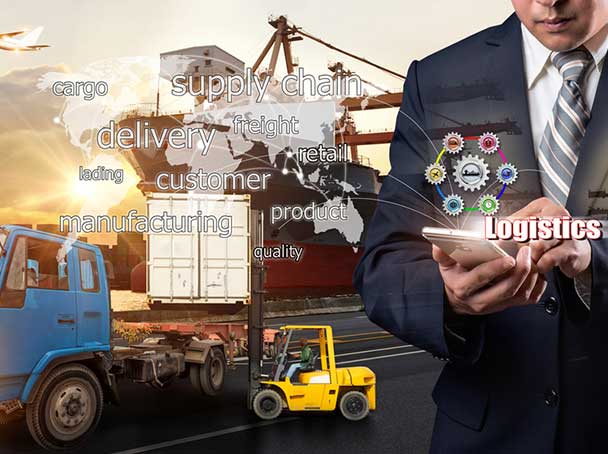 Enjoy a 24x7 facility on your service wheels with TruckHall.
It's a no-brainer that transportation industry in India is fraught with high-risk activities and rough load which involves high cost. It is difficult to look for someone who could reduce the spend on logistics and provide a 24x7 service. An IIM-C incubated full truck load (FTL) fulfillment platform based out of Kolkata is TruckHall, a startup founded by  Varun Biyani, Anup Agarwal, Manisha Sharaf and Ankit Dudhwewala. TruckHall, launched in November 2016 reduces the logistics spend, removes the inefficiencies that exist in the current system and improves on the service levels.
In a detailed discourse with Baishali Mukherjee, co-founder Varun Biyani de-coded the transport logistics and the journey of making it simple and economic. Read on!
The genesis
 The idea germinated sometime in 2010 when Anup was working at an Iron and Steel plant in Barbil and was unable to get a truck due to a rumour about the condition of the roads. The plant was on the verge of shutdown and the helpless situation wanted a simple solution-what-if there was an online platform on which an inquiry could be fulfilled and a truck could be placed without much hassle? However, there are a lot of things that happen in the background when a truck is placed, from finding the right supplier to making sure that all the paperwork is in order. TruckHall is trying to bring everything under one umbrella in a way that brings some ease from the current state of affairs. We wanted to bring a considerable change in the current state of affairs, hence for us it was very important to build our technology in the right and scalable way. So for us the readiness of our tech platform was very important before we could launch.
This is a very capital intensive business as 80-90 per cent of the freight has to be paid to the driver upfront and then on the receipt of the proof of delivery and post the credit cycle completion, we get the payment from the client.  Till date we are a bootstrapped company and have not used any external funding.
The team

Anup Agarwal is the Founder and CEO of TruckHall. Anup comes with 10+ years' finance/operations background in heavy metal and agro based industries and has management degree from IIM-Lucknow. We are old friends and were terribly affected by the state of the logistics industry in our professional lives. Having seen the state of the industry and the frustration of the end consumers we decided to jump into road transportation and so far we have seen a huge opportunity, more so in the MSME and SME segment who need good service and reliability while moving goods. Manisha Sharaf, the co-founder and CFO of TruckHall is a CA and has been a financial consultant to SMEs, corporate houses and HNIs. Ankit Dudhwewala heads marketing at TruckHall. Ankit is an MBA from NMIMS and has prior experience in building B2B marketplaces. He has built India's largest software discovery platform SoftwareSuggest.com. I have been a tech consultant to medium and large size domestic and international Logistics companies and bring in more than nine years of experience in building technology and systems around distribution problems to TruckHall.
The entire leadership team of TruckHall has been exemplary, we argue, we disagree and finally arrive at a consensus and most importantly we execute things and meet our deadlines. We have been very well supported by our family members who have understood the problem. We are trying to solve and are well aware of the rough nature of this industry. They have been fine with our odd working hours and the fact that this industry works 24x7x365.
 Hitting the right spot with business model
We are currently operating in Eastern India. A growing team based out of Kolkata which comprises of people in Sales, Marketing, Operations, Technology, HR and Accounts. We are growing at a rapid pace and are looking for passionate do-ers who are enthusiastic about solving this problem. I think we have hit the right spot with our business model and we are growing month-on-month. The key indicator is the growing clientele across industries and not just SME's but large companies who want reliable services, while transporting goods. We have a 30 per cent month on month growth along with a vehicle placement ratio of greater than 98 per cent and 95 per cent client retention. We wish to expand to other geographies with the funding and work on improving our technology offering. Our clients are spread across various industries, which includes SMEs, MSME and large companies having more than 30 truckloads per day.
Could you share a personal story involving harassment from transportation industry? We would love to hear from you.