Ace Turtle raises $5 million in Series-A funding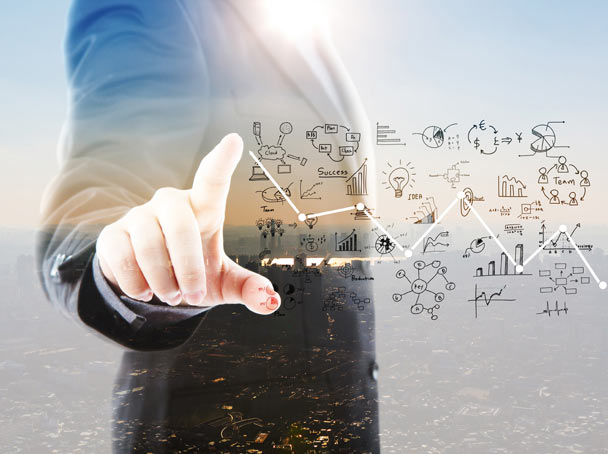 A Bangalore-based startup Ace Turtle's round of financing
Ace Turtle, a Bangalore-based technology driven platform that enables web influenced commerce raised $5 million in their Series A with Singapore-based Vertex Ventures and C31 Ventures (the venture capital arm of CapitaLand) last month. This move would take the company's external funding to $5 million dollar.
Speaking to 'I Am An Entrepreneur,' Nitin Chhabra, CEO, Ace Turtle, said, "The investors see the potential and growth in the ecommerce and omni-channel space. Ace Turtle, along with our current portfolio and strategy to grow is very much a part of this exciting industry, despite not having the burn rate of a typical B2C (business to consumer) business. We are a B2B (business to business) company that enables brands and retailers to enhance their customer's experience.
Speaking about the utilisation of the funds, Chhabra informed, "The funds raised will be applied toward the building of the leadership team, augmenting our technology platform, and toward an aggressive expansion of our customer base in India and overseas." After last month's funding and bulking up of infrastructure, the company is setting up another arm in Singapore which will be the head office for South East Asia, next month.
Born and brought up in New Delhi, 42-year old Nitin Chhabra, moved to Bangalore to pursue his career. After his successful stints as the CEO of Brooks Bros, Thomas Pink and Iconix Brands, Chhabra decided to take the entrepreneurial path and founded Ace Turtle, a technology driven platform that enables web influenced commerce.
He started his entrepreneurial journey by the end of 2013. The trigger to him was his previous roles, where his responsibility was to identify international brands for Reliance. He had the opportunity to interact with CXOs from various international markets, and their insights and acceptance of the web in commerce was what got him thinking about the usage of this technology and its relevance to make Indian retail more efficient.
He wanted to bridge the gap between the online and offline retail . He felt was apt for a country with bulky infrastructure with an ever-growing consumer base. This eventually gave birth to Ace Turtle.
"The initial investment was $300 thousand of seed money . I had Berry Singh, COO to help co-build and promote Ace Turtle, along with my work and ideas," says the corporate leader turned entrepreneur.
Ace Turtle's omni-channel platform comprising of technology, logistics and customer support enabled brands and retailers to improve the post-click commerce experience of their customers. It integrates online and offline retail channels empowering automated omni- channel fulfilment.
 The company's proprietary platform, Rubicon, integrates online and offline retail channels and enables e-commerce. Its omni-channel platform comprises technology, logistics and customer support, which enables brands and retailers to improve the experience of customers.  The company aims to help reduce the costs and complexity of omni-channel transformation for offline businesses.
In 2016-2017, Ace Turtle was at 437 per cent growth rate and the company is expecting to close at a higher rate this fiscal. Chhabra's clients represent enterprising brands that operate both in the online and offline sphere; with a turnover of more than Rs 300 crore. "We currently have 20 such large brands," he informs.
 Ace Turtle operates out of the three offices in Bangalore and will soon start their Singapore operations. The current employee strength of the company is more than 100. While Chhabra expects to reach up to 160 employees this financial year.
Do you think this new series of funding in the startup domain signal a broader shift or change in trend? Do share your views.