Amazon founder becomes the world's 2nd richest person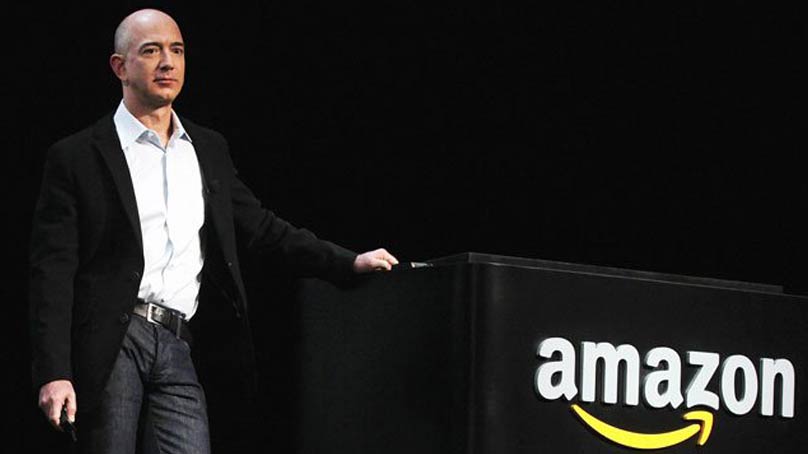 -Amazon's founder adds $10.2 billion to his net worth this year
-Warren Buffet falls $4.7 billion from peak during Trump rally
Jess Bezos, Amazon's founder has leapt past Amancio Ortega and Warren Buffet to become the world's second-richest person, according to Bloomberg news.
Bezos, 53, added $1.5 billion to his fortune as Amazon.com Inc rose $18.32 on Wednesday, the day after the e-commerce giant said it plans to buy Dubai-based online retailer Souq.com. Bezos has a net worth of $75.6 billion on the Bloomberg Billionaire's Index, $700 million more than Berkshire Hathaway Inc's Buffet and $1.3 billion above Ortega, the founder of Inditex SA and Europe's richest person.

According to Bloomberg, Bezos has added $10.2 billion this year to his wealth and $7 billion since the global equities rally began following the election of Donald Trump as US president on November 8. The rise is the third biggest on the Bloomberg index in 2017, after Chinese parcel-delivery billionaire Wang Wei's $18.4 billion gain and an $11.4 billion rise for Facebook Inc. founder Mark Zuckerberg.
Buffet, who's added $1.7 billion in 2017, has shed $4.7 billion since his fortune peaked at $79.6 billion on March 1. Ortega is up $2.1 billion year-to-date. Bezos remains $10.4 billion behind Microsoft co-founder Bill Gates, the world's richest person with $86 billion.
Source: https://www.bloomberg.com/news/articles/2017-03-29/bezos-rises-to-become-world-s-second-richest-with-amazon-surge