Amazon.in opens its largest fulfilment centre in India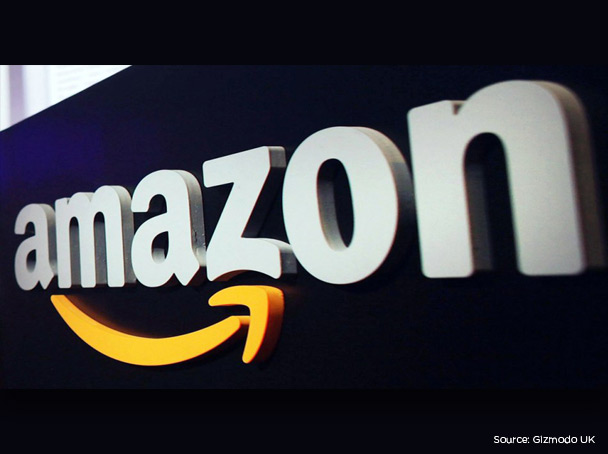 Amazon ramps up storage capacity
Amazon on Thursday announced the expansion of its infrastructure footprint opening its largest fulfilment centre in India. The move is aimed to enhance customer experience just ahead of the festive season, according to a press statement. The centre covers over 400,000 square feet with close to 2.1 million cubic feet of storage space. Situated in Shamshabad near Hyderabad, it is the fifth fulfilment center in Telangana and the largest in India. Amazon has ramped up storage capacity to 3.2 million cubic feet in Telangana to enable faster deliveries to customers in the region.
On the occasion of the launch, Honorable Minister of IT, Municipal Administration & Urban Development, Industries & Commerce, Public Enterprises, Sugar, Mines & Geology, NRI Affairs, Government of Telangana were present. Shri. K. T. Rama Rao, said, "Amazon India's latest investment with the launch of their fifth Fulfilment Centre in Telangana, here in Shamshabad, Telangana evidently signifies the growing interest of large global enterprises in the state."
"The FC will enable thousands of small & medium businesses selling locally created products such as apparels, handlooms & handicraft to service customers seamlessly across the country & the globe. It will also fuel the growth of ancillary businesses such as packaging, transportation, logistics, and hospitality across the state. We are committed to enabling the ease of doing business and enabling companies like Amazon.in to expand their presence in Telangana," added Rao.
"Our vision is to transform the way India buys and sells. At Amazon, we have been consistently investing into our infrastructure and delivery network, so we could increase our speed of delivery and provide a superior experience to both – customers and sellers. With the launch of our largest fulfilment centre here in Telangana, we strongly believe that we will be able to better serve our customers with one-day & two-day delivery. The FC will enable sellers to use local infrastructure, save capital and help them grow their businesses." said Akhil Saxena, vice president, India Customer Fulfilment, Amazon India.
 "Our Fulfilment Centre will work closely with local communities, create numerous skilling and employment opportunities for thousands of youth. We continue to work with sellers in Telangana providing them with a marketplace to sell their products to millions of customers and scale their business to greater heights. With more than 10,000 sellers in Telangana, the selection offered by sellers in the state for immediate delivery has grown more than 120 per cent this year as compared to last year," Saxena added.
Speaking on the occasion SGK Kishore, CEO-GHIAL, said, "We are happy to welcome Amazon to Hyderabad and we thank them for choosing GMR Hyderabad Airport City as the location for their largest fulfilment center in India. We congratulate Amazon on the opening of this fulfilment center, which we are sure will open up large direct employment opportunities & new economic growth avenues in the state of Telangana. We are also proud to have partnered with Amazon to build and deliver this technology-driven facility in record time."  
"We are developing a world class Airport City, which is the largest in India and set to become the engine of economic growth in the entire region. Being developed with the world-class Hyderabad International Airport at its core, the Hyderabad Airport City symbolises a resurgent India, which reflects the government's vision of driving economic growth supported by high quality infrastructure and maximum ease of doing business. Amazon adds to the growing list of our marquee clients," added Kishore.
Leveraging its fulfilment centres with state-of-the-art infrastructure, Amazon provides a delightful customer experience through its program - Fulfilment by Amazon (FBA). While using FBA, sellers across India send their products to Amazon's FCs and once an order is placed, Amazon picks, packs, and ships the order to the customer, provides customer service and manages returns on behalf of the sellers. Orders fulfilled by Amazon are eligible for Cash on Delivery, Guaranteed Next-Day, Same Day, Release Day, Morning delivery and Sunday delivery. Sellers always have the flexibility to choose the number of products they want to have fulfilled by Amazon and scale according to their business requirements.
Do you think this move by Amazon would further threaten other startup players? Do share your views.