Hrithik Roshan signs a Rs 100 crore deal with Cure.fit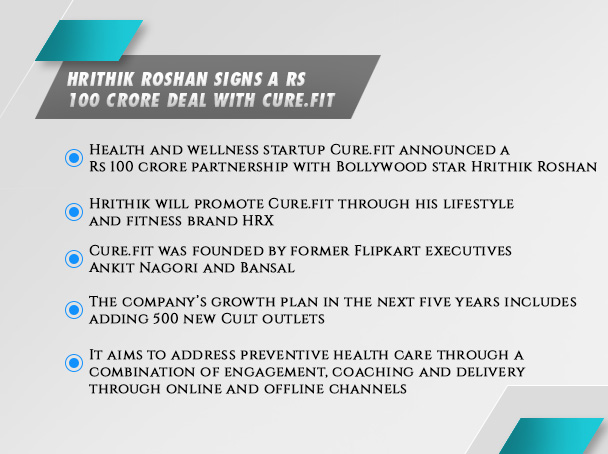 After Yuvraj, Ganguly, its Hrithik in the startup domain now!
To quote Mukesh Bansal, co-founder, Cure.fit,
"Cure.fit's growing popularity amongst consumers validates the need for holistic, preventive healthcare solutions in the country. Our partnership with HRX will enable us to expand our market presence and consumer base."
Hrithik Roshan partners with startups. Do you think this fledgling sector is likely to glam up even more?
Do share your views with us.
Excerpts from Indo-Asian News Service