Nandan Nilekani Backed 'ShopX' Bags $35 million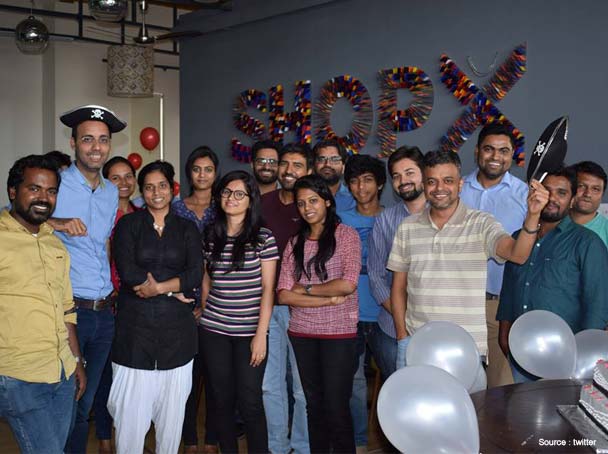 Fung Strategic Holdings Limited (FSH), Hong Kong, the latest to invest in an Indian start up...
E-Commerce company ShopX has raised $35 million in a new round of funding from Fung Strategic Holdings Limited ("FSH"). The Fung Group is headquartered in Hong Kong and operates across the entire global supply chain for consumer goods including sourcing, logistics, distribution and retail.
Founded by Amit Sharma and Apoorva Jois in 2015, Bangalore-based ShopX is expanding e-commerce to "India II" by connecting brands and suppliers with small merchants and consumers through a digitally managed retail platform. This platform enables small merchants (and their customers) to purchase various products and services from manufacturers/brands. ShopX is transforming small local merchants into economic digital hubs powered by an integrated technology platform.
ShopX adopts an inclusive, ecosystem partnership approach in the rapidly emerging omnichannel / digital offline space. On the demand side, it works closely with retailers and traders to digitally enable them instead of negatively disrupting them. On the supply side, it partners strategically with leading brands and manufacturers to digitise their value chains and distribution systems. A suite of technology products enables the seamless integration of these demand and supply side partnerships.
Nandan Nilekani, leading entrepreneur and investor, backed ShopX from its early days with a personal investment of more than $18 million in addition to providing business mentorship to ShopX founders.
 According to Amit Sharma, "We are keen on building a globally transformative company out of India, and one with a deep product and technology-led culture. Having the right investors in an ambitious venture like ShopX is paramount. Nandan has helped us not only with capital but also significantly enhanced our vision with his strategic guidance and helped instill sound operating values. We could not have asked for more in an early stage investor."
According to Nandan Nilekani: "The ShopX model provides small retailers the same cutting-edge technology and supply chain solutions that any established ecommerce or organized retailer has access to. This provides an onboarding ramp into the formal economy for millions of retailers and the next 400 Million consumers. ShopX has been built on scalable and sound business principles like platform thinking, capital efficiency and a sustainable growth model. We are very excited to welcome the Fung Group into ShopX, and look forward to expanding the platform with their investment and strategic synergies."
Following this funding round, ShopX plans to expand to lakhs of small merchants, strengthen its product and technology and build new offerings covering multiple product verticals.
The continued flow of overseas funds into Indian start ups is surely keeping the ecosystem alive. What do you think are key factors to drive foreign investors attention?