Oyo Promises a Sunny Future for Millennials Ahead!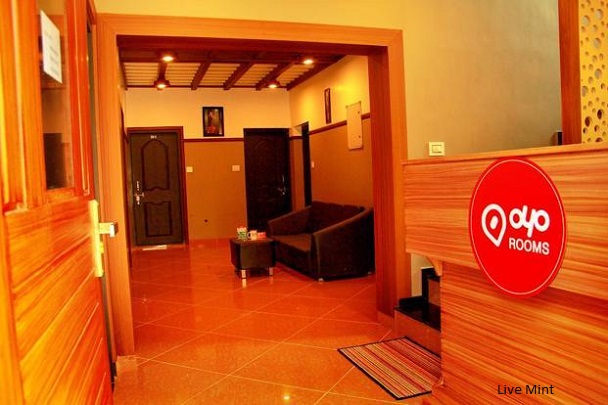 Hotel aggregator Oyo recently forayed into renting services and they have alluring offers for the millennial folks. Scroll down…
Recently turned unicorn Oyo continues making headlines yet again. After securing $1 billion in fresh funding last month, and expanding to multiple countries in the past few weeks, hotel aggregator Oyo, now forays into the home rental segment.
SoftBank-backed Oyo disclosed on Monday that its new vertical called 'Oyo Living' will provide fully-managed shared residential units for young professionals and students. The company also takes care of the properties and handle contracting, brokerage, furnishing, cleaning, maintenance and in-stay services.
Plans of Expansion
As per a press statement, Oyo currently has more than 35 listed properties with 2000 beds across Noida, Gurugram, Bengaluru, and Pune. Oyo Living is expected to expand to the top 10 metros by the end of next year, with 50000 beds.
"All the spaces under this new category are well thought out, optimised for asset duality, common area functionality, and privacy, while keeping comfort and 'ease of living," said Kavikrut, chief growth officer at Oyo hotels and homes. He further added, "Oyo Living will also provide comfortable spaces for reading books, work from home desks, yoga and meditation zones, FaceTime and Skype corners, amongst others."
Oyo Has Been Expanding Rapidly
The recent funding, led by SoftBank, committed to pump in $1 billion, increased the valuation of Oyo to $5 billion. The company plans to utilise a major portion of the funds raised, for its expansion plans in China.
The hotel aggregator has also set its foot in UAE, Indonesia, UK, Malaysia, and Nepal. Apart from this, Oyo has also been on an acquisition spree off late, snapping up three startups in six months: online marketplace 'Weddingz.in', IoT technology company 'AblePlus Solutions Pvt. Ltd'., and service apartment company 'Novascotia Boutique Homes'.
Other Players in the Market
Top players in the managed home rental space include NestAway Technologies Pvt. Ltd, which has raised more than $100 million in funding so far. It is backed by investors like IDG Ventures and Tiger Global.
Other than this, ZiffyHomes, which runs a managed home rental platform, acquired competitor Fella Homes in February this year.
Future Speaks Optimism
With the continued expansion and the pumping of money, industry experts state that the days ahead are sunny. Indeed, with the rate at which Oyo is expanding its base, we might expect sunshine in the days to come.