Why do you Think Google Invested in 'KaiOS' ?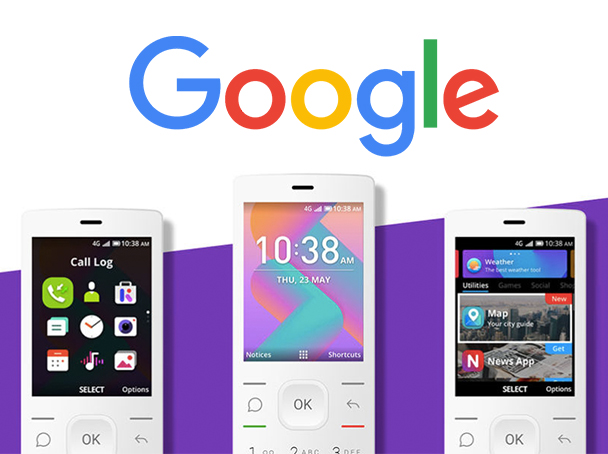 KaiOS Technologies recently pocketed a lump sum amount from Google. But why is it that Google wanted to invest? Read here!
Amid ongoing speculations about Google's foray into the e-commerce domain, the search engine giant continues with its expansion plans. It's turning out to be a startup investor and expanding its user base in India. With the investment of $22 million into KaiOS, Google applications like Google Assistant, Google Maps, You Tube, and Google Search would be available to KaiOS users.
As per KaiOS's website, there have been more than 40 million KaiOS phones shipped till date. Data shows that shipments rose grew 11,400 percent year-on-year to reach 23 million in 2018. This investment by Google may be seen as a way of introducing its services to feature phone users who might switch to smart phones.
KaiOS has been successful in expanding the business of feature phone demand in India, helping Reliance Jio to become the leading feature phone brand.
Last year in December, Google picked up a minority stake in hyper-local delivery startup 'Dunzo'. A pertinent question in this regard is the reason behind Google's interest in KaiOS. According to a press statement, Sebastien Codeville, CEO, KaiOS Technologies, said, "This funding will help us fast-track development and global deployment of KaiOS-enabled smart feature phones, allowing us to connect the vast population that still cannot access the internet, especially in emerging markets".

Google's business is built with the idea that more people start using Android operations. This collaboration would require novice users to use Google's services on feature phones, these users could eventually upgrade to smartphones. "We want to ensure that Google apps and services are available to everyone, whether they are using desktops, smartphones, or feature phones." said Anjali Joshi, VP of Product Management for Google's Next Billion Users division. "Following the success of the JioPhones, we are excited to work with KaiOS to further improve access to information for feature phone users around the world," concluded Joshi.
This year in February, KaiOS announced that it would be adding Google Search, Google Maps, and the Google Voice Assistant to the new Nokia 8110 feature phone. As per a recent report by Forbes, the smartphone market grew only 2 percent last year to almost 1.6 billion devices shipped, while feature phone shipments rose 5 percent to 450 million devices.
In an agro-based country like India, where a wider mass is dependent on agriculture, this hefty investment by Google makes sense economically. This investment would attract business and scale it higher in the near future. Smart phone manufacturers need to be wary of this investment and devise smart strategies to survive in the market.