Travis Kalanick sued by investors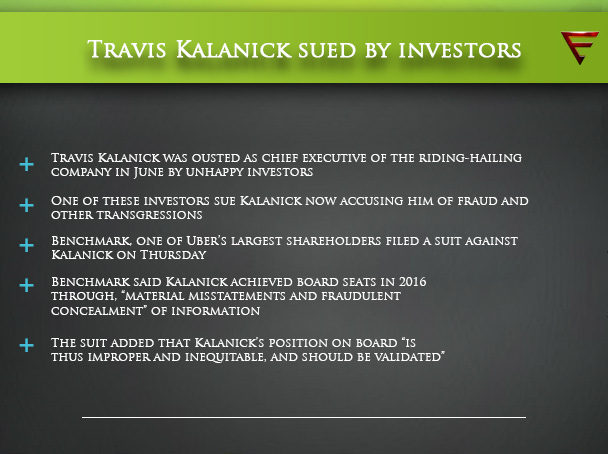 Another major harassment for Uber!
Uber, the privately held company is valued by investors at nearly $70 billion. Kalanick stepped down as the CEO earlier this June. A spokesperson for Kalanick commented, "The lawsuit is completely without merit and riddled with lies and false allegations." He continued that Benchmark was acting in "its own best interests" instead of those of Uber, and also said that Kalanick "is confident that these entirely baseless claims will be rejected."

Uber receives a major setback yet again! Do you think it would be able to build up its brand image once more in this competitive market?
Please put in your feedback
Excerpts from The New York Times