Co-working Space 'WeWork' Vouches for Growth of Early-stage Startups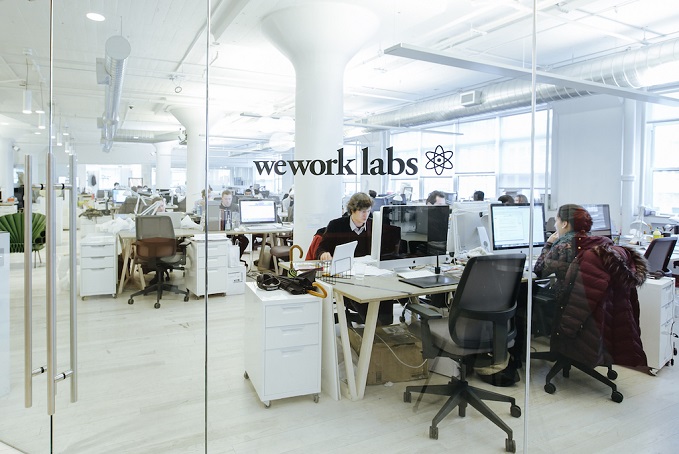 WeWork initiates 'WeWork Labs' to churn out more investments and funding! Read this!
WeWork – one of the thriving co-working spaces launched 'WeWork Labs' in India to help out early-stage startups. This is to boost more investment, resources and mentorship from its global network of members, to help many fledging companies expand their business.
"India is among the largest startup nations and is poised to continue growing at a significant pace. While there are programmes running in India that offer incubation and acceleration to startups, we believe the scale has to be increased manifold." WeWork Labs Senior Vice President and Global Head, Roee Adler told Press Trust of India (PTI).
He further added that, with a global network of over 2.68 lakh members, WeWork feels that its unique and no-equity startup programme can help support Indian startups through their journey, as they grow their business and ideas.
This initiative was launched globally by WeWork earlier this year, and has expanded its service to countries like the US, China, Korea, Brazil, Israel and others.
WeWork in India
WeWork has 11 co-working spaces in Gurugram, Mumbai and Bengaluru, with over 12,000 members. The company aims to have a network of over 20 co-working spaces in India by the end of this year.
While talking about the co-working locations in India, Karan Virwani, CEO, WeWork (India) said that India has a large number of startups that are looking at solving not just Indian, but global challenges. He further stated that WeWork would want to help entrepreneurs connect to the ecosystem, and grow their business.
Facilities at WeWork Labs
Startup entrepreneurs would receive subsidized membership fees of Rs. 11,000 a month per desk. Besides this, they would be provided a holistic, no-equity startup programme as a means of support in their journey. Members would be provided access to weekly community events, discounts on business and lifestyle services, and a global network the members can access through 'WeWork Member Network App'.
WeWork Labs India has assembled an advisory board consisting of entrepreneurs, VCs, and corporate leaders, to guide the programme and support future innovators.
The Board includes Anand Ahuja (Bhaane & VegNonVeg), Jitu Virwani (Embassy Group), Raghunandan G (TaxiForSure), Rahul Khanna (Trifecta Capital), Rohit Bhat (Airavat Capital), Sanjay Nath (Blume Ventures), among others.
With such assistance from the head honchos, it is indeed a gala time for Indian startups.