"This 24/7 entrepreneurial attitude is truly enjoyable!''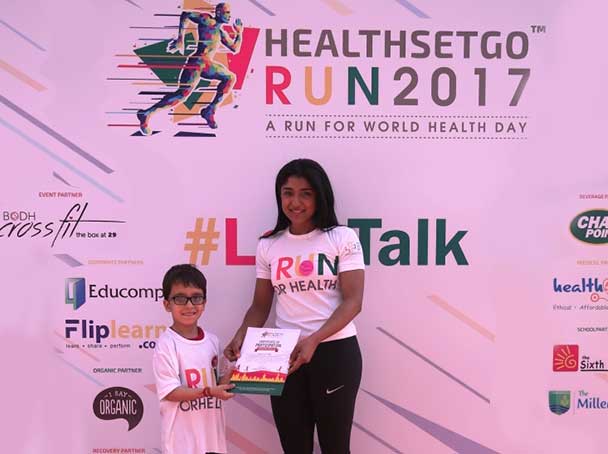 Shepreneur Priya Prakash tells us how her weekend plans delve into designing new and innovative product ideas…Read this!
As a child, Priya Prakash used to cling onto the Forbes magazine for long hours. She eagerly hoped that someday she would feature too. Today, she features among notable Indians in Forbes Under 30, Asia 2018. Founder of healthcare startup HeatlthSetGo, Prakash shares how she juggles between being a shepreneur and a heathpreneur.
Excerpts from the conversation…
The Conception
The seeds of entrepreneurship were sown in Priya since her early girlhood, and she realised that climbing the corporate ladder wasn't her true calling. She had battled with obesity as a child, and it was her mission to change the status quo with regards to children's attitude towards health.
Founded in 2014, HealthSetGo is India's largest health organisation for schools. Their aim is to create the country's largest network of healthy schools and inculcate lifelong healthy behaviour in children.
Core Idea
With HealthSetGo the idea is not just to cure the broken, but to prevent those  children who haven't succumbed to the ill effects of bad health. With children, healthy habits are easier to develop at school through health education.
HealthSetGo curates age-wise health content for students. To apprise the parents about their child's health, HealthSetGo conducts a comprehensive health assessment at schools, for every child to monitor their growth and development. Any early signs of disease are quickly caught on during these assessments and parents are empowered to take action.
Finances, Numbers and Challenges
HealthSetGo is a bootstrapped venture as of now. The firm aims to cater to 3 lakh students this year. Currently, they have about 156 schools aboard.
"Being a young entrepreneur, more so when you are a woman, can sometimes be tough as people seldom take you seriously. You have to put in an extra effort to convince them that you can deliver and are capable of handling things responsibly. One has to prove herself constantly, almost every day", says Priya Prakash.
Before Signing Off
For any organisation to thrive, it's very important to focus on a long-term plan. Team HealthSetGo plans to abide by the same. "My good idea of a weekend now is spending time by myself, planning new products for HealthSetGo and it does NOT seem like work! It's a 24/7 attitude", Prakash concludes.  
Surely, entrepreneurship is a 24/7 phenomena. We are eager to hear about your entrepreneurial roster too. Available at gairika.m@digital-guru.in