Artificial Intelligence drives future IT recruitment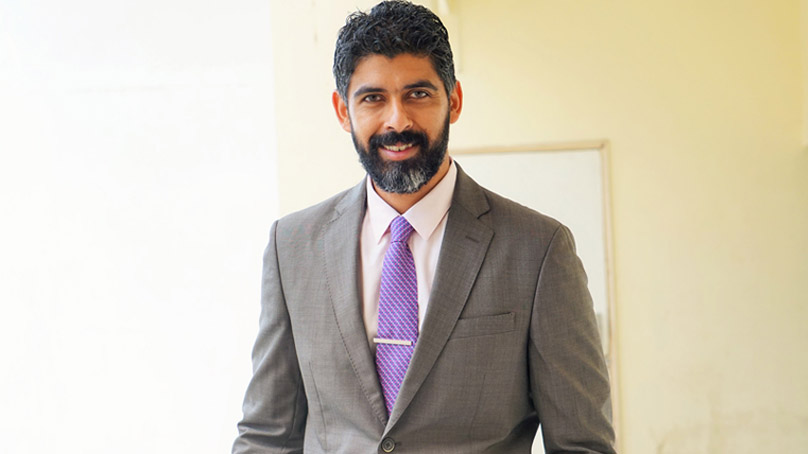 In an interview with Arjun Pratap, founder and CEO of EdGE Networks, a HR technology solutions company, he reiterates on the need to build intelligence layers across legacy HR systems that cannot be replaced.
- How do you differentiate yourself from the rest of the companies in the similar space?
Our unique value proposition to clients is that we use Natural Language Processing (NLP) Algorithms with a Data Science and AI based approach to analyze Job Descriptions (JDs) and profiles/resumes, and provide a scored and stack ranked set of people for the job in question.
This is further bolstered with our ability to do this for an internal workforce and to acquire talent from portals. Done using advanced technology with minimum human intervention – the disruption we create is the value of time and accuracy, delivered consistently.
While our product and solutions are based on some of the most cutting-edge technologies, we have also worked towards creating a responsible and agile organization that is ready to partner with customers to build game changing HR tech solutions.
- What kind of responses your services seeing? How has it contributed to growth since its inception? What is the size of your company?
Our customers are very satisfied with our offerings, as we provide an efficient workforce management approach that includes demand generation, talent acquisition, allocation, learning and analytics to deliver a robust talent connect. In short, this is an end-to-end Artificial Intelligence (AI) driven solution that provides the intelligence for workforce transformation.
We cater to a wide array of clients, large IT services companies in particular. Our clients include Wipro, Microland, HCL, Dell and more. Our products and solutions have a layer of analytics built into them which allow us to measure the business impact juxtaposed with data shared by the client. We have impacted both revenue and profits of companies, resulting from improved time, cost and accuracy of talent management. Some of the benefits include: a 4-time increase in supply visibility; 36 percent increase in allocation via Project Manager; 51 percent reduction in allocation failures; 33 percent improvement in fulfilling external requisitions with internal people; 30 percent reduction in Workforce Management Group; a 300 percent increase in portal utilization; 58 percent reduction in time taken to shortlist candidates; 28 percent conversion rate from recommendation to actual joinees and 100 percent resume/profile coverage.
We are currently a 64 member organization.
- How long will your company take to turn profitable? What are the targets around profitability?
We are already profitable. Our target is to drive super innovation across multiple customers we acquire; customer acquisition across 3 geos; and the roll out of new, exciting offerings.
- What strategy had you applied to your business? What worked for you?
Our strategy is a revenue dominant strategy. We focus on the B2B enterprise segment.
Artificial Intelligence (AI) is transforming the way we do business today and the HR function is no exception to this. We decided to play in this space and build productivity tools that empower HR teams to transform their workforce and get ready for the future of work.
-What are your fund-raising plans? How long will the current capital last for you?
Currently we are exploring raising Series A funding.
- What are your larger goals for the company? What do you aim to achieve in the next five years?
Our goal is to be the best talent search and match platform in the world. The next five years will be very exciting in our journey as we plan to enter different domains and geos. We believe we have a great opportunity to build the intelligence layer across legacy HR systems that can't be replaced. Also, to replace systems that have workflows that are soon being built with a better experience across our platform; these could be the HCMs and the ATS' of the world.