Bemefit plans to set up 7-10 workout hubs across east India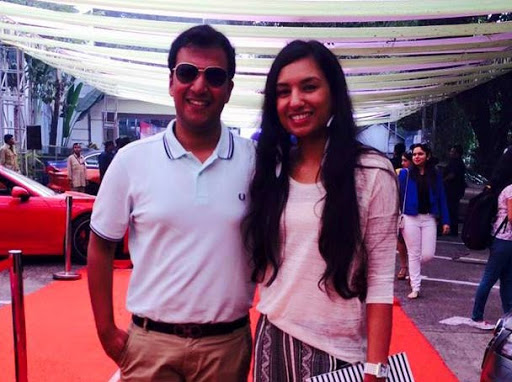 Hit the workout hub to be me fit. Read this. 
Kanika Satnaliwala is the founder and CEO of Bemefit, a Kolkata- based fitness and wellness startup. An alumnus of National Institute of Technology, Durgapur, Kanika has a certification from Graduate School of Design, Harvard University, Boston. She was working as the Operations Head at Eastern Organic Fertilizer Private Limited, Kolkata, before launching her startup. Akshay Satnaliwala, the COO of the company and Kanika's brother, has done his masters from Nanyang Technological University, Singapore. He was working as an Article Assistant at Anil Kumar Agarwal Chartered Accountants prior to entrepreneurial pursuit.
The siblings share their story of moving away from highly paying professional careers and taking up entrepreneurship with Baishali Mukherjee:
The venture
Bemefit is a fitness and wellness startup aiming to provide customers a unique personality based training experience. We are dedicated to design an environment which makes people happy after a workout. We seek to build a high happiness quotient in our gyms which caters to the needs of our customers.
We coined our name BeMeFit focusing on three different aspects. Be: The Spa – Focus on rejuvenation and well-being, Me: The Studio – Focus on Activities like group classes and Fit: The Workout Zone/Gym – Focus on Endurance & Fitness.
The entrepreneurial journey
Our Entrepreneurial Journey started in July 2014 when both of us had completed our formal education and wanted to start something new.
We would visit a local neighborhood gym but somehow did not feel motivated to get fit after a few months of training. We felt there were too many conventional gyms which did not allow a person to choose what's best for them. That's when we decided to come up with a platform that could help people discover activities around them which motivated them to be happy and fit.
Failures – Hits & Misses
We believe we were one of the early startups in Kolkata at a time when people were becoming familiar with the term 'start-up.' We even qualified to pitch to a panel of investors and mentors at Nasscom Product Conclave in 2015. However, we failed to make the cut to impress the panel. This was our first miss. We were bootstrapping and continued to experience a string of failures as we were behind deadlines and commitments to deliver our beta product by the end of 2015.
The most daunting one was when some of our core team members decided to quit within a week due to difference of opinions when we were just about to launch. That pushed us back and we lost track and focus of what we were trying to do and were bleeding money.
Strategies to Address Failure
Period of Introspection – Both of us took a sabbatical for around six months and shut down before we could launch. We tried focusing on alternate career paths. We would do odd menial jobs for friends who were either hustling their way up or assisting in the family business.
Somehow we were swayed to give another attempt. We realized our idea lacked stickiness which is why we were unable to move forward in a desired direction.
We learnt that we must address the core needs of our customer and focus more on innovating the current state of the gyms with subtle improvements and changes.
Preparing for Challenges
We knew that we had already invested a good amount of capital with a half-hearted, go-to-market strategy in our idea. This was a complete do-or-die situation for us. We had everything to lose had we treaded on the same path. It was a critical moment for us and we felt we had to put every bit of effort to turn the tables around.
We took a gamble by acquiring the local gym where we were subscribed. The owners of the gym operated out of the city. We convinced them to allow us to pay them in installments for complete transfer of ownership. With the help of a small working capital investment and direct access to more than 300 paying customers we did not look back. We got more aware of the consumer behavior. We also had past data which allowed us to identify and implement changes needed in the gym. Within 6 to 12 months of operating we gained momentum as the days passed and we were finally getting steady traction and growth.
People behind
Our father helped us in mentoring in the early phases to help us set shop and meet necessary compliances. Moreover, he personally took interest in helping us address different aspects of our business which were being unnoticed. We felt that his hands-on experience gave us the push we needed to establish ourselves.
Growth Chart
The chart has been pretty encouraging for us. In July 2016 we acquired a local gym with 300 paying customers. In January 2017 we completed the complete changeover to BeMeFit. In August 2017 we clocked 550 members. In November 2017 we opened a new workout hub in the city.
Within a year of operation, we have increased our customer base to about 550 with an average hike in 50 per cent paying customer in the last six months compared to the last fiscal. This has bolstered our confidence as we continue to make a mark in the fitness industry.
Hiring
We had hired 15 staff members from the initial setup. Since then we now have a team size of around 30 people with a well-defined marketing team, sales team and operations team.
Our hiring strategy includes Personal References (35 per cent), HR Consultancy Firms (40 per cent), Online (15 per cent) and Others (10 per cent).
Future Plans
We plan to setup at least two more Bemefit Workout hubs in the city by mid 2018 and expect nearly 1000 customers in each of our facilities within one year of operation.
We also look to add more workout hubs in Kolkata and Silliguri. Our five-year plan is to have at least seven-ten centers operating out of Eastern India predominantly in Jharkhand, West Bengal and Odisha.
What has been your experience with fitness and healthcare business sector? Do share your experience.