EdgeFxkits looking to raise a million-dollar funding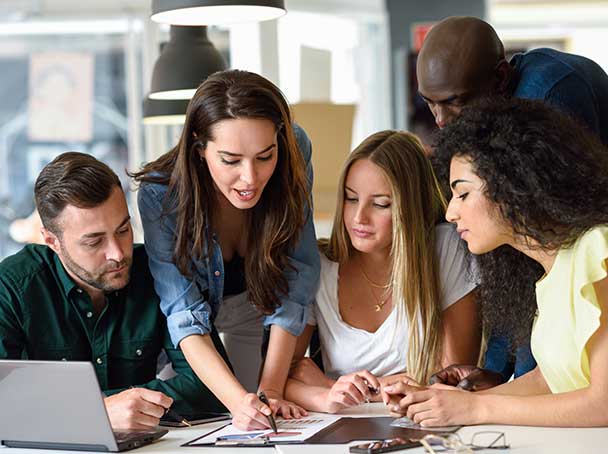 A smarter education in a smarter world -EdgeFxkits
Changing with the times to change the world is an adage that has proved true for Kamini Gupta, founder and CEO of Hyderabad-based, Edgefx. Our correspondent talks to Kamini Gupta on how she is working towards a more practical approach in education in India through Edgefx.
Birth of EdgeFxkits
I have been associated with the field of education and training for over 18 years. I used to run a successful training and educational institute called Orbit, which trained over 20,000 students every year in various faculties from K12 to engineering. However, with the onset of the digital wave in the market and we needed to expand the reach of our business, we recognized immediately that a shift to a digital platform was not only necessary but was also more practical. It would also help us achieve our aim to increase business reach beyond geographical boundaries.  
While making this shift and expanding the business, however, I realized that there is a huge lacuna in the field of education. Hence Edgefx was conceived with the mission to promote education and the vision to make a remarkable difference in the field. It was officially born in 2013. I always believed that the education system in India needs a more practical approach over the rote methods. The learning should be progressive, pleasurable and exciting, which should eventually ignite the spark of innovation and entrepreneurship.
It was during one of my introspective phases that I thought of devising educational kits that would give engineering students the hands-on experience about their subjects and help them take their learning and understanding beyond their classrooms. This is how EdgeFx DIY kits were created. We aim to empower every student to innovate by creating the best tools, such as the EdgeFx DIY kits, which are educational, reliable, simple-to -use, and user-friendly. We design unique, powerful, innovative, and wide-ranging DIY STEM educational kits in areas of electronics, electrical, embedded, communication and the emerging and rapidly growing areas like IoT, Android, Arduino, Raspberry Pi and many more. The kits cater to students from K12 to higher education and beyond.
Edgefx also specializes in setting up high technology makers' labs in universities, colleges and schools globally. These kits have everything that electrical and electronics engineering students would need to enhance their knowledge and skill at a practical level. Edgefx kits, therefore, are an online store for project solutions for all those aspirants who seek to enhance their practical knowledge in the field of electrical and electronics engineering.
Current Scenario
We are serving students at both ends of the spectrum. Our focus is on rural students as well as international students. My kits are sold in close to 40 countries. We have already reached turnover to the tune of Rs 8.5 crore this year. We have very informative, user-friendly web sites: the domestic ecommerce site www.edgefxkits.com, the international ecommerce site www.efxkits.com, and four blogs. These blogs aim to empower and inform students with the most updated and current information and trends in the engineering sector. Imagine a textbook, but filled with practical day-to-day information about the field that the students are interested in.  These resources are exactly like that; they provide a complete lowdown in the field of engineering.
The DIY kits are easy to use and self-explanatory, complete with hardware and training material in the form of extensive audio-visuals. They can be purchased online. There are more than 400 listed products in three variants, both in discrete and modular format. We have sold close to 10,000 kits so far. The kits are available for students from Grade 8 upwards to engineering students. We also offer kits for hobbyists.
Currently the user base is more than 60,000, and this includes data from remote and global markets also. We concentrated on online B2C sales for our domestic and international ecommerce portals. Herein the customer traffic that we get is around1 million/month traffic of users.
Team
Our team comprises the CEO and Founder, Kamini Gupta (BTech, MBA), co-founder Anil Kanodia (MS); directors Rakesh Gupta (MS-BITS Pilani) and Prateek Agarwal (MS-Electrical-University of Southern California).
Challenges
In the first year we faced so many challenges and these were basic and fundamental to the concept of Edgefx. From building conviction and belief in the minds of customers to managing my team, there were many stumbling blocks. The education system in India is more inclined towards book learning versus practical knowledge. In such a scenario, Edgefx is a unique concept. It was an uphill task for us to explain the significance and the outcome of this product. Colleges were used to hiring teams and getting students trained on projects and to convince them that the project could be done without external help. Hence the advantages of using the DIY kits took quite some convincing on our parts.
Secondly, this business model requires a seasoned and specialized team force. With a non-structured working style and learning opportunities, accompanied with monetary motivation, I was able to build a team to reckon with. Our office provides lot of growth opportunities to staff, which helps them acquire new skills and engage in new roles.
On the investment front
We have invested close to 500,000 USD in Edgefxkits and are looking to raise a million dollars in pre-series A round. We have successfully closed a bridge round. Our Team is currently raising a pre-series A round to achieve our strategic growth plans.
Recently, we raised an undisclosed amount in a bridge round from a clutch of investors. International angel network Cross Border Angels & Experts, Rajasthan Angel Innovators Network and The Chennai Angels are said to have participated in this round. The raised fund will be utilized mainly for international expansion, upgrading the company's product portfolio, and making crucial hires in marketing.
Future roadmap
We are almost done with the Internationalization of the 'Edgefx DIY Project kits'. Next on the anvil is our plans to launch 'Beginner's kits for Engineering' and 'Edgefx School Kits' with proprietary design in July 2017.
We are also planning to launch 'Smart Block technology STEM kits' with proprietary design by the end of 2017. This launch will also see a lot of promotional activities.
Then we have the initiated distributor roadshow to scale up our activities in the Indian, global market in the USA, the UK, MENA, Singapore and Malaysian markets with a B to B network.
We plan to launch 'Edgefx Lab Experiment Kits' in 2019. Although it is a business model, I want to promote this for skill development among the youth and empower them to do projects. Which will help them assimilate in different corporate and working environments with agility and knowledge.
My ultimate goal is to align our vision with that of our PM to scale India by empowering youth with skills.
Have you ever benefited from an online educational model? Do share your experience.