Five Not-So-Famous-Startups you didn't know Ratan Tata invested in.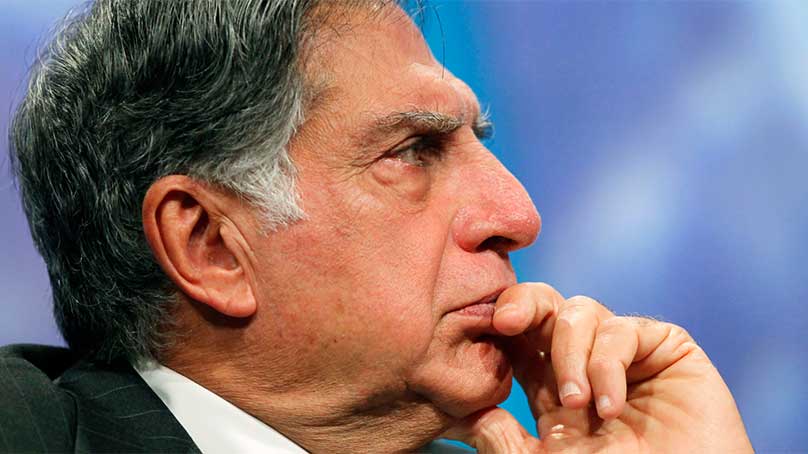 One of the most important factors for a startup is funding. And Ratan Tata has come to their rescue!
Ratan Tata, being the iron man of the nation, has stood strong behind these startups has helped them make a name in the market.     
           1. Holachef
Holachef is an app that provides you a solution to your savory cravings. Saurabh Saxena started Holachef.com in September 2014, Holachef – which brings the world's best cuisines from the master chefs' kitchen right to your doorstep. It's definitely a boon for all the foodies!
Post the investment, HolaChef is thriving and announced a new engagement drive, bringing new products and services customized for Mumbai. It has also seen a tremendous growth in orders!
           2. Sabsebolo
Sabsebolo, the brainchild of Sabeer Bhatia and Yogesh Patel, gives you world class audio conferencing service for free. Besides Audio conference they also offer the facility of a virtual IVR and voice blast to satisfy the needs of the ever growing SMEs of India. It is definitely a win win startup!
              3. CashKaro
CashKaro founded by Swati Bhargava is a coupons and cashback website which provides discounts through coupons and cashback on a variety of categories like electronics, apparels, home furnishings, beauty products, mobile recharge and many other categories. CashKaro.com has a tie up with over 800 retailers to provide coupons and cashback. Some popular names include Amazon, Flipkart and Paytm.
              4. Kaaryah
Kaaryah is an unmatched apparel brand that caters to women's non-casual wear by offering the best possible fit with its 18 sizes. As a corporate woman with a busy lifestyle herself, NidhiAgarwal, CEO, Kaaryah, understood the importance of well fitted, functional, feminine and fashion-forward western formal wear. With Kaaryah, Nidhi has tried and successfully bridged the gap between the western dresses and the Indian body type which is very essential for the working women.
               5. Swasth India
Swasth is a nodal agency for managing the field-operations and electronic medical records. Swasth India along with Tata Trusts and Prashanti Cancer Care Mission, has collaborated to help combat Breast and Cervical Cancer with the launch of their initiative titled #LosingIsNotAnOption, India's largest breast cancer programme. In a developing nation like India, where cancer is one of the growing issues for people, Swasth India comes like a savior.
It is wonderful that the established figures of the country are promoting and nurturing the younger entrepreneurial spirits. Industry leaders should take a cue from Ratan Tata and work towards the same. If you have the goal set, got the right team, maybe, you can be his next investment!