WOMENPOWER: Believe In Yourself!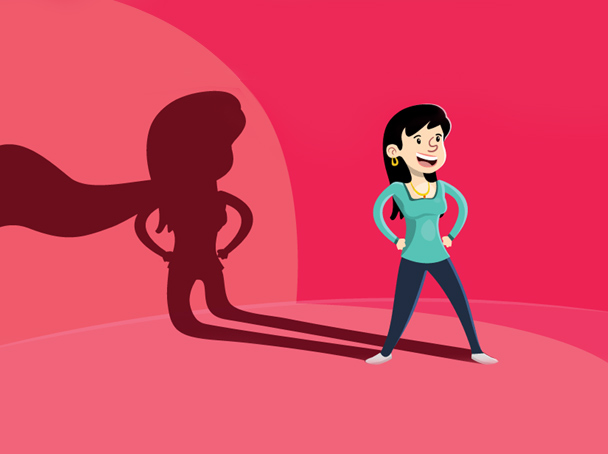 True success is identifying the REAL YOU.
This highly-based corporate chucked her job for her dream startup. Nisha Bains was associated with biggies like IBM, KPMG, and Accenture. But the thought of starting something new kept ringing in her ears. Thus she started 'Purganics'- a startup for women hygiene.
Here's her story in a nutshell:
The Start
I came back to India in 2015. After studying the market for a while, I found that women hygiene has been addressed inadequately. Talking about periods was still a taboo.
I decided to carve out a niche and aware women more about menstrual hygiene. Thus Purganics-(mix of pure and organics) was launched."
Products
Purganics is a feminine hygiene products brand, manufacturing 100 per cent cotton-based and biodegradable sanitary products. 'Ours products are natural with an organic composition. The wrapper and the waterproof backing in the pads are made of cotton starch.' We use a patented technology for the top layer which again is 100 per cent organic cotton.'
Under this brand, products like bamboo toothbrushes, panty liners and tampons are also available.
Reaction From The Mob
There have been mixed reactions from the audience so far. While a percentage of people do understand the problems caused by the conventional napkins, the other percentage still wants to stick to them.
Cost is a major factor too, while the regular napkins are available for ₹80 or 100, eco-friendly napkins charge you around ₹400.
The Plans Ahead
Purganics plans to expand globally after a successful forte in India. We are testing out other organic products like organic cuppa bottles and will launch shortly.
Before signing off Bains says' The journey of entrepreneurship is a long and lonely one. However, the amount of happiness that it gives you in is far better than a 9 to 5 job. The mantra is simple - Believe in yourself, and the whole world will follow!
Ladies, share your entrepreneurial journey to gairika.m@start-guru.in and get featured.